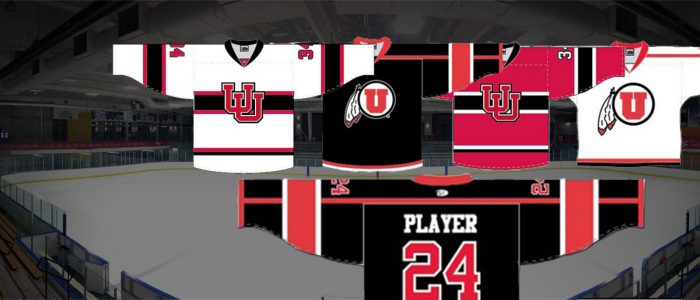 May 19, 2016
Salt Lake City, UT
Here is your chance to be "part of the team" by ordering your very own custom made Utah Hockey Jersey!
Choose from the famed Drum & Feather in Black or White, or the Interlocking U Jersey in Red or White. Then add your favorite player's number and your name on the name plate! Since these jerseys are made to order and are game quality, payment is due in full. YOUR jersey will be delivered with the team's in September and will be waiting for you at the home opener.
As a bonus every custom jersey ordered will include a season ticket for the 2017-18 Regular Season!
Orders are open from May 19th through May 29th. Act now because once the order goes in, it will not be available again till next spring!
Youth and Adult sizes are available.
All Jerseys custom made in the USA.