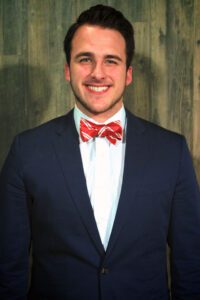 Welcome to Tape to Tape, a player driven column designed to give Utah Hockey players a journalistic outlet. The topics will vary as much as shot charts and we hope to keep the writing as interesting and exciting as the game of Hockey can be.
The first editor of Tape to Tape will be Ryan Jones, a Strategic Commnications major with a passion for the game that is only rivaled by his dedication to his family.
Welcome to Tape to Tape!
November 17, 2016 Salt Lake City, UT Vol 1, #3 On April 20, 2016, my mother, Aimee Leaming Wilson, woke up and found a lump in her breast. That morning she drove to the doctors and underwent a mammogram, after just having had one 6 months prior. They…