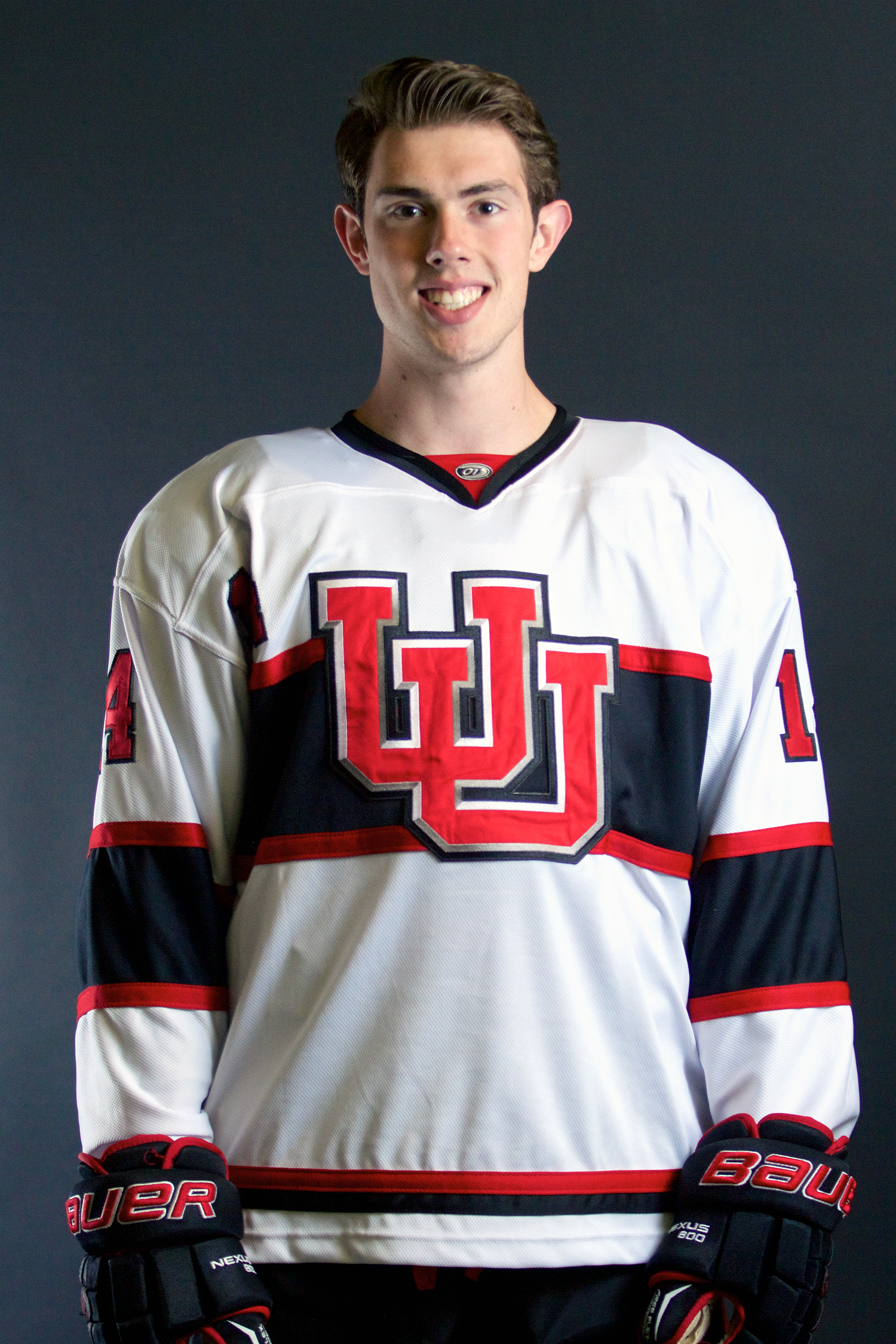 Number:
Position:
Standing:
Major:
Home Town:
Height:
Weight:
Shot:
Years with Utah:
Previous Team:
Favorite NHL Team:
Favorite NHL Player:
Favorite Sport beside Hockey:
Favorite Movie:
Awards:
Bio:
14
Defense
Junior
Information Systems
Murray, UT
6'03"
180 lbs
Right
3
Northwest Regulators
Pittsburgh Penguins
Carl Hagelin
Racquetball
Youngblood
2017 Sportsman of the Year
My favorite hockey memory is going to Salmon, ID with the U16 Junior Grizzlies and playing on an outdoor rink with a chain link fence. In life, I plan on earning a masters degree while playing hockey. After school, I'd like to work in healthcare or finance. Outside of the game of hockey I enjoy video games, racquetball, coaching learn to play classes at the County Ice Center, and swimming.
Every day is a great day for hockey." – Mario Lemieux