---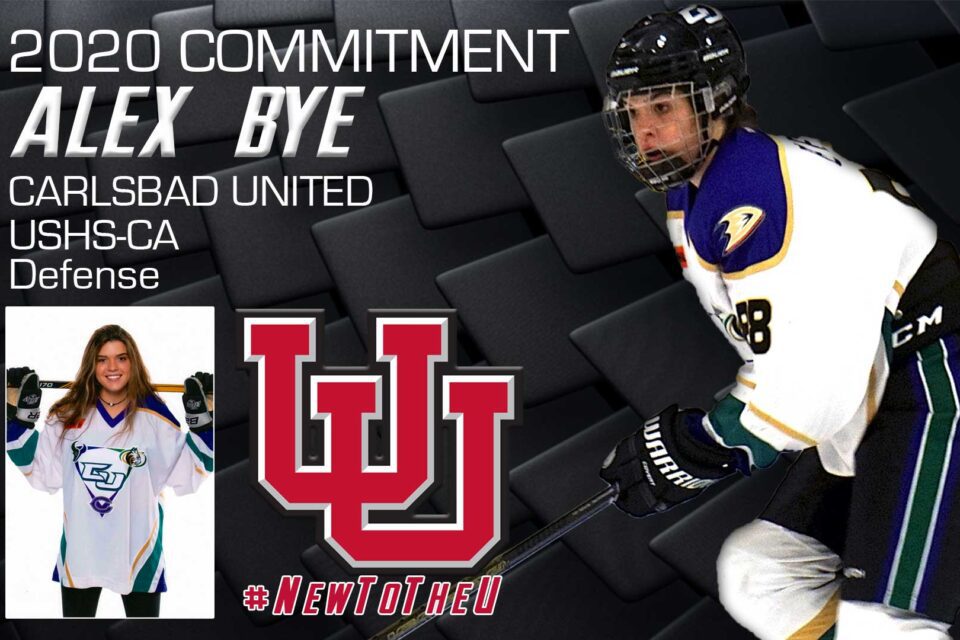 May 28, 2020
Salt Lake City, Utah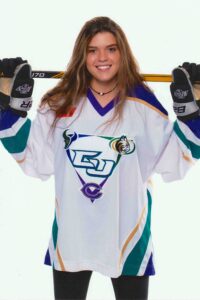 University of Utah Hockey has received a commitment from Defenseman Alexandra Bye for the upcoming 2020-21 season.
Alex is a defensive defenseman coming from Carlsbad, CA. She has been playing ice hockey since she was 8 years old, starting out on the Escondido Penguins team.
While attending Carlsbad High School, she dual rostered on two boy's teams for the past 4 years, playing on the Junior Reign 18AA team and as one of the captains on the Carlsbad United Varsity hockey team. Know for her shooting accuracy, Bye can put the puck in the net from the blue line and from any angle when the opportunity arises. Her athleticism extends off the ice as well as she played Varsity Lacrosse in high school.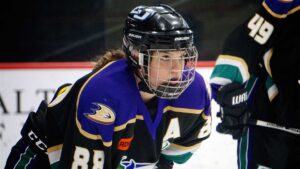 "It's an honor to welcome Alex to our program this fall. She's a solid defenseman who's hockey IQ matches her level of competitiveness. Alex exhibits exceptional leadership skills both on the ice, with and without the puck, and has an innate ability to connect a team to each other. She constantly steps up to the plate to get the job done and brings her teammates right along with her. She will be a valuable teammate and contributor on the ice, in the locker room, and in the classroom," said Head Coach Morgan Marietti.
Alex is currently undecided as to her major at the University of Utah.
Utah Hockey would like to welcome Alex and wish her the absolute best in the upcoming season!
---
Trending Now