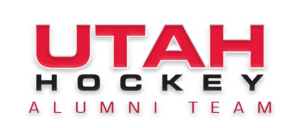 Growing stronger year after year, the Utah Hockey Alumni Team is devoted to harnessing the power of former Skatin' Utes to support the development of hockey at the University of Utah and in every rink a Utah Hockey Alumnus calls home. Our effort to promote academic excellence in conjunction with athletic leadership both on and off the ice endures long after we have unlaced our skates…
Without every Utah Hockey player throughout the years, our program would not be where it is today. That said, we still have big plans for the program and we need your help to make them happen!
As an appreciation to all our Alumni, lifetime season tickets can always be purchased for just $25. Show your continued support for your alma mater today! Tickets are valid for all regular season home games. After purchase you will receive a confirmation email from our Alumni Representative. Your tickets will be emailed to you every subsequent season.
If you are a Utah Hockey Alumni please register below today. Remember, this is for team use only, your information will not be sold or shared with anyone.
devoted to harnessing the power of former Skatin' Utes to support the development of hockey at the University and in every rink a Utah Hockey Alumnus calls home!"