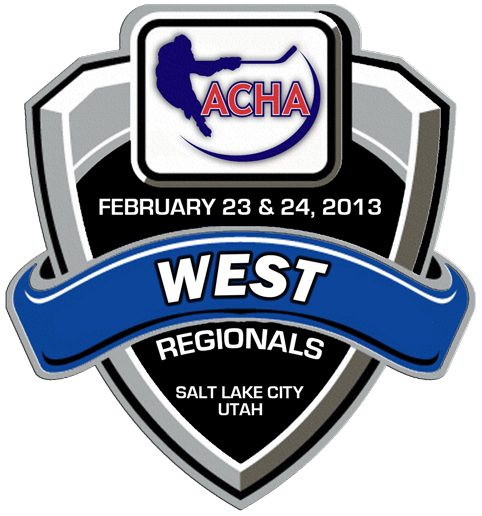 2013 ACHA Regional Tournament Passes are now available by clicking the link below. This is for a weekend pass to all six games of the ACHA Regional Tournament (58% savings over single game tickets). Of note, children under 12 are free of charge.
Come see the very best of the west in the following match ups:
#3 Colorado State vs #10 Texas A&M @ 11AM
#4 Weber State vs #9 Denver @ 2PM
#5 San Jose State vs #8 San Diego State @ 5PM
#6 Northern Arizona vs #7 Utah @ 8PM
The winners of each game will then play Sunday. The highest remaining seed will matchup against the lowest remaining seed, and the second highest remaining seed will matchup against the second lowest remaining seed.
Remember, ticket discount will only take effect when purchasing tickets to all six games. Upon filling in attendee details and completing payment, your registration will be complete.
You will then receive a confirmation email with links to your tickets. If you need more than 10 weekend passes, or are having any problems with our system, please contact our sales staff.
If you prefer to purchase a single game ticket, please click here.