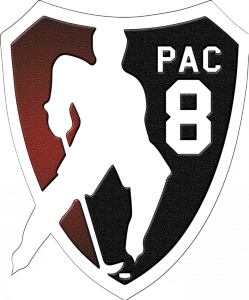 2014 PAC-8 Championship Tournament
Hosted by the PAC-8 Conference and the University of Utah
Feb 6-9, 2014 at SLC Sports Complex
Tickets are $7.50 per game and $10 for the Championship Game. Tournament passes are available for $26 ($29 discount). As always children under 12 are free. All games would be broadcasted in HD on the Utah Hockey Channel. Tournament apparel will also be available for all games.
Purchase your Complete Tournament Ticket here for $26 and save: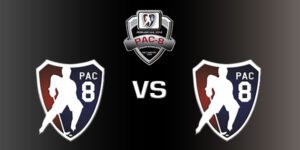 Format:
The tournament format will be pool play, with two pools of 3 teams each. Each pool will play round-robin games, and the winner of each pool will move on to play in the Championship Game.
The winner of each pool will be determined by:
– Win/loss record;
– Goals for;
– Goals against.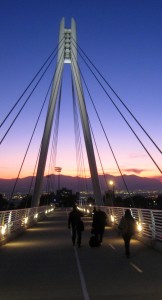 Complete Schedule:
Thursday, Feb 6th:
Game 1 (4PM): South #1 Arizona State (home) vs #6 UCLA
Game 2 (7PM): North #1 Utah (Home) vs #4 Washington
Friday, Feb 7th:
League Breakfast (830AM): @ Host hotel
League Meeting part 1: (9AM): @ Host hotel
Lunch Break (12PM)
League Meeting part 2: (1PM): @ Host hotel
Game 3 (4PM): #3 Oregon vs #6 UCLA
Game 4 (7PM): #4 Washington vs #5 USC
Saturday, Feb 8th:
League Meeting part 3: (9AM): @ Host hotel (if necessary)
Recruiting Fair (11AM-1PM): @ Rink
Game 5 (1PM): North #1 Utah vs #5 USC
Game 6 (4PM): South #1 Arizona State vs #3 Oregon
Tournament Banquet (8PM): @ Host hotel
Sunday, Feb 9th:
Game 7 (12PM): Championship Game
Facilities:
University of Utah Hockey calls the Utah Ice Sheet at the Salt Lake City Sports Complex Home.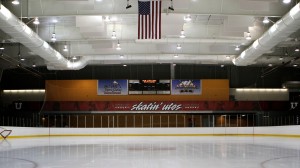 Our two Olympic Ice Sheets were the official training venue for the 2002 Winter Olympics and the game rink has a capacity for 2500 Hockey Fans. There are eight locker rooms on site along with two concession stands, a pro shop and the University Hospital just 1.9 miles from the rink.
Maps and additional information can be found here.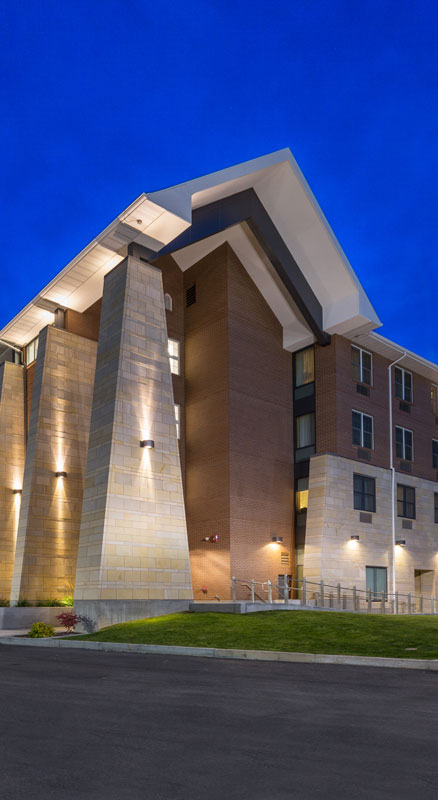 Accommodations:
The Pac-8 Tournament Host Hotel will be the University Guest House (requested as a must stay). Located in Historic Fort Douglas on the University of Utah campus, the Guest House includes 180 guest rooms and ample space for all teams, the Annual Meeting and Awards Banquet.
-Daily Team rate is $90 and includes all you can eat breakfast for up to 4 people per room
-Free upgrades for all coach rooms (suites)(if available)
-Utah TRAX (light rail) service from airport to the hotel
-Banquet is in Officers Club, located next to hotel
-For those teams staying at host hotel, bus/shuttle transportation will be provided to the rink (less than a mile)
-Room Block is for Thursday-Sunday.
Hotel information:
University Guest House (map)
Individuals and teams should call the number below to make reservations. Individuals and teams need to identify as PAC – 8 Teams reservation or PAC-8 Fans.
888-416-4075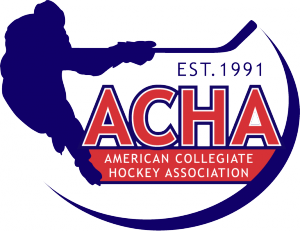 College Hockey Fair: The University of Utah College Hockey Fair is a free event created to provide an opportunity for young hockey players and their parents in Rocky Mountain Area, to meet and gain valuable insight from coaches/representatives in the American Collegiate Hockey Association (ACHA) and the PAC-8 Hockey Conference.
Some highlights of the event include:
-Meet coaches/representatives from each of the PAC-8 Hockey Teams.
-Meet coaches/representatives from other Regionals ACHA teams.
-Additionally, University of Utah representatives will be present to discuss admission, financial aid, and ACHA compliance guidelines.
Sign up here.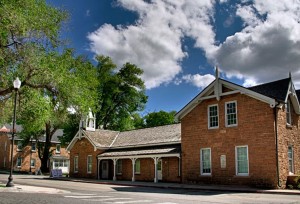 Tournament Banquet and Season Awards:
The end-of-season Awards Presentation & Tournament Banquet will recognize the achievements of key players and personnel and is open to all players and families. It is scheduled to begin at 8PM on February 8th, or immediately after the PAC-8 Championship Game. The event will be held at:
University Officer's Club
150 South Fort Douglas Boulevard
Salt Lake City, UT (map)
Awards will be given for:
– Coach of the Year
– All PAC-8 First/Second/Honorable Mention Teams
Tickets can be purchased here.
League Meetings (Closed to Public):
Friday, Feb 7th:
League Breakfast (830AM): @ Host hotel
League Meeting part 1: (9AM): @ Host hotel
Lunch Break (12PM)
League Meeting part 2: (1PM): @ Host hotel
Saturday, Feb 8th:
League Meeting part 3: (9AM): @ Host hotel (if necessary)
Recruiting Fair (12PM-3PM): @ Rink