Bryan Erspamer accepts Head Athletic Trainer position with Utah Grizzlies
---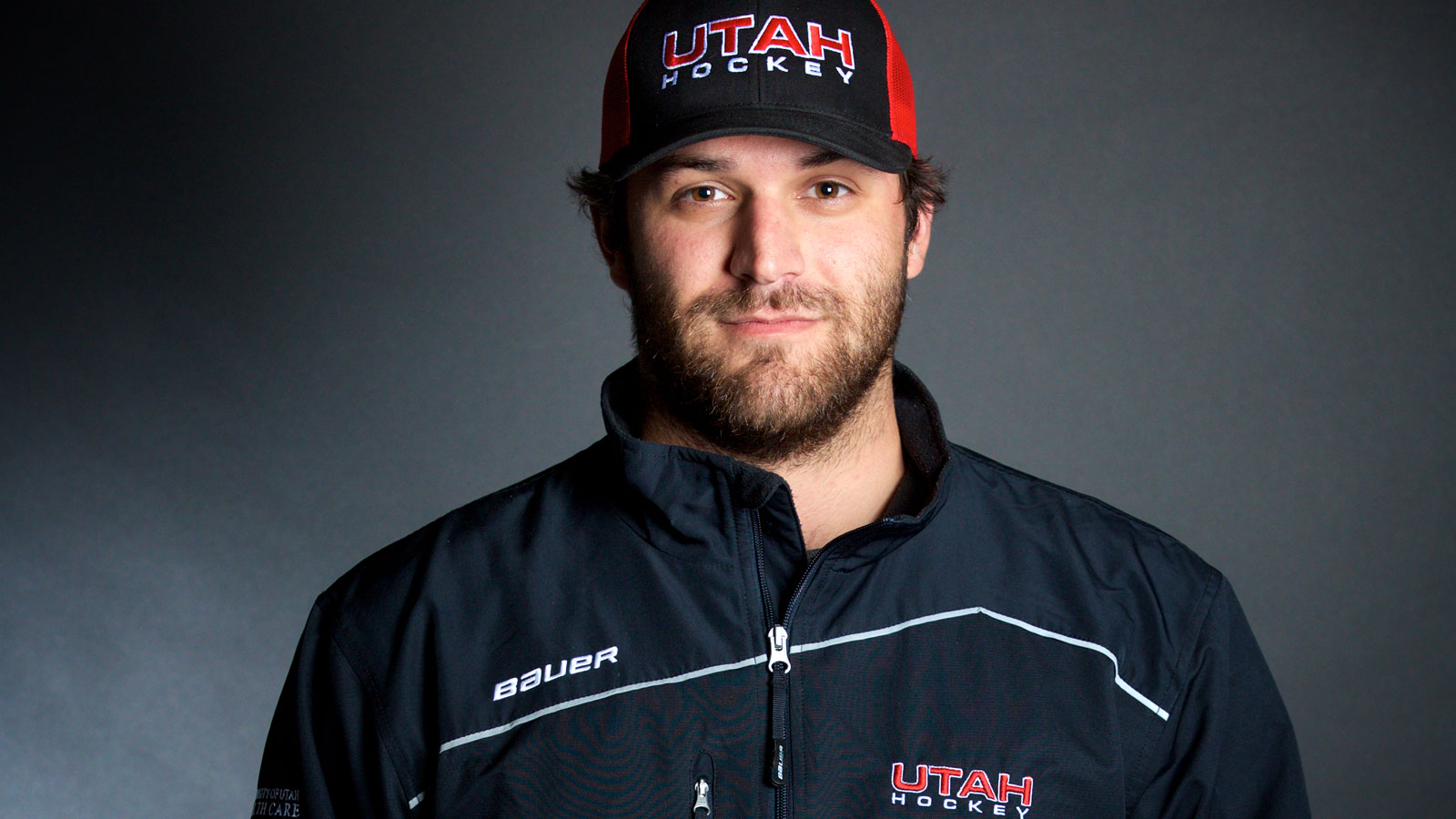 July 17, 2018
Salt Lake City
University of Utah Hockey is proud to announce Bryan Erspamer has accepted the Head Athletic Trainer position with the Utah Grizzlies in the ECHL.
Erspamer grew up in Marquette Michigan and played for Marquette Senior High School Redmen and the Marquette Electricians AAA Hockey Club.
Bryan then attended Northern Michigan University and earned his Bachelor of Science in Athletic Training. After Graduation he earned an internship at the University of Alabama.
Erspamer then headed to University of Alabama-Huntsville and worked for their NCAA Men's Division 1 Hockey, Basketball, Women's Soccer, Lacrosse teams.
After Alabama-Huntsville, Bryan enrolled at the University of Utah to pursue his Masters Degree in Sports Medicine. While at the U, he worked primarily with the University of Utah Hockey Team.
"We are very happy for Bryan and proud of him for continuing his athletic training with the Utah Grizzlies. As a hockey program we are very fortunate to consistently have such elite level athletic training and medical resources at the disposal of the players, and we were lucky enough to have Bryan be part of the team for the last two years," said Utah Head Coach Brett Huras.
Utah Grizzlies Head Coach Tim Branham was also quoted, "Bryan is a young knowledgeable young man full of passion for the game. He will be a great addition to our staff."
Utah Hockey would like to congratulate Bryan on his new position and wish him and the Utah Grizzlies the very best next season.
---
Trending Now