---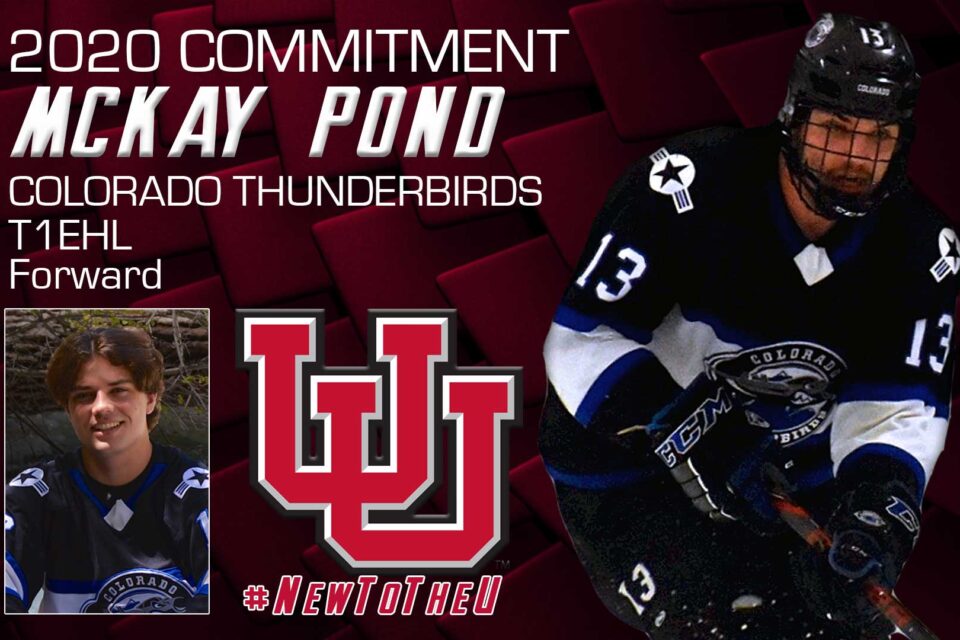 August 4, 2020
Salt Lake City, Utah
University of Utah Hockey has received a commitment from Forward Mckay Pond for the upcoming 2020-21 season.
Mckay grew up in Sandy, Utah, where he played hockey his first year of high school with the Salt Lake Stars, before moving to Denver, Colorado to play on the AAA Colorado Thunderbirds Midget teams for the past three years. Mckay graduated from Cherry Creek High School in Greenwood Village, Colorado.
He is a 6'3" power forward who plays physical and has great hands. He is a 200' player who has great playmaking and scoring abilities. When Mckay is not playing hockey, he plays baseball and spends time with his family enjoying water sports and ping pong.
"We are absolutely thrilled to have Mckay on the squad. It's great to have him returning home to play for the University," said Utah GM AJ Boldan.
Mckay will be pursuing a degree in either Engineering or Medicine at the U.
Utah Hockey would like to welcome Mckay and wish him the absolute best in the upcoming season!
---
Trending Now