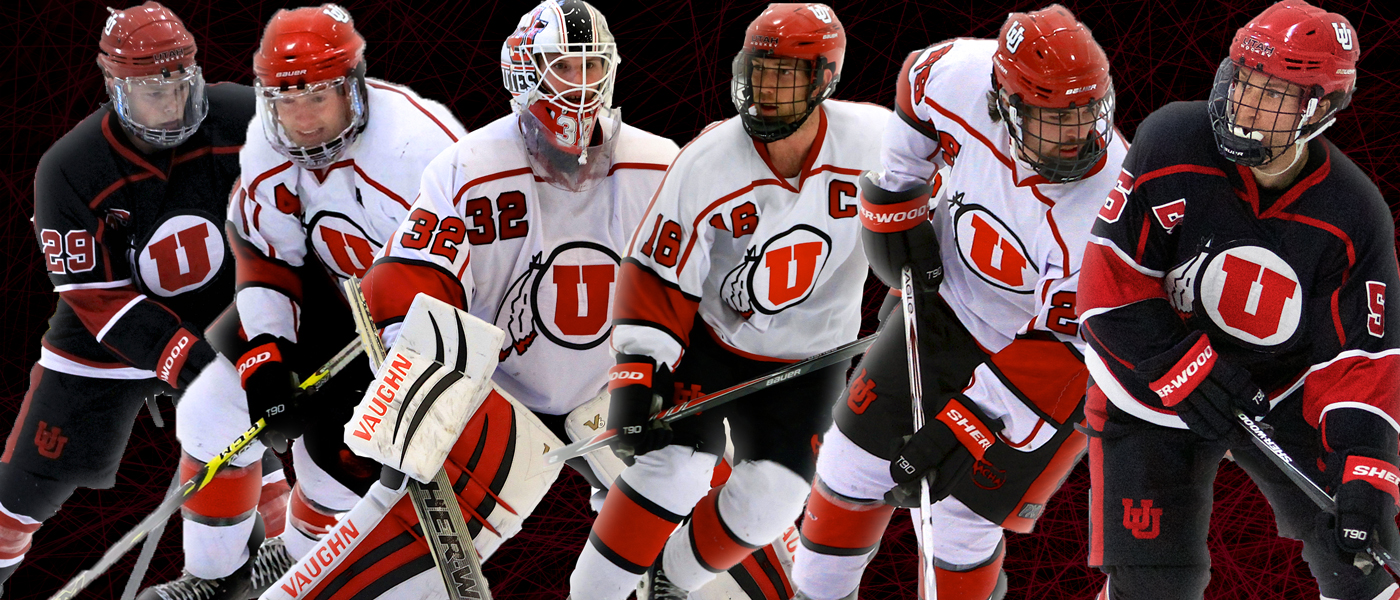 February 9, 2016
South Lake Tahoe, CA
Last Thursday, the teams of the PAC-8 Conference gathered for the 2016 PAC-8 Awards Banquet to honor the Student Athletes who exemplified Excellence upon the Ice. Each coach within the conference was able to nominate six players from their own teams for consideration. Once nominations were complete, coaches could only cast their final votes for players on other teams.
University of Utah Hockey had the honor of receiving six awards for the 2016 season and we wish to congratulate those players!
First Team All-PAC 8
Forwards: Brett Myer
Defensemen: Kurtis Kunz
Goaltender: Chris Komma
Second Team All-PAC 8
Forwards: Chase McDonald
Third Team All-PAC 8
Forwards: Michael Ahern
Defensemen: Dean Wilson