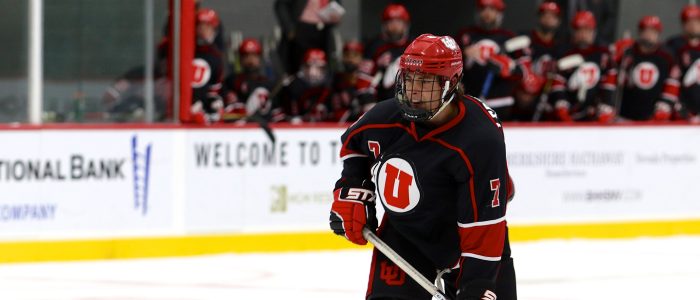 October 12, 2017
Pehlam, AL
The Utah Skatin' Utes wrap up their seven game road trip this weekend in the southeast as the Utes take on Alabama for the first time in program history on Thursday and Friday.
The Frozen Tide are ranked 25th in this week's ACHA Division 1 Coaches' Poll, after starting out the season with a 4-1 record. The Tide have two wins over Arkansas and a split weekend at #15 Liberty last month. It's been almost a month since they played however, with their last game happening on September 23rd.
The Utes will try to break their losing skid this weekend after being swept by now #14 UNLV 8-0 and 10-6 down in Las Vegas last weekend. The Utes are 3-4 on the season and 1-4 in Division I play so far on the year.
Brett Myer continues to lead the team in points with eight and goals with four and will look for him to be the difference this weekend against the Frozen Tide. Right behind him is Nick Fornelius who leads the team in assists with five and his second on the team in points with six. Sophomore Tristen Leberknight has been getting done offensively for Utah's defensive core, leading all defensemen with five points and a game winning goal on the season.
The Frozen Tide are led by a quartet of players as Pierre Ouellette, Jack Rooney, Stephen Macinnis, and Marc Demers are all tied for the team lead in points with three each. Demers leads the team in goals with three and Rooney leads in assists with three. The Utes will most likely see Jesse Gordichuk in goal for Alabama, who is 3-1 this season with a 2.74 GAA and .925 save percentage.
Both Thursday and Friday's games will be at the Pelham Civic Complex in Pelham, AL. Both games are slated to begin at 6pm MT and will be streamed live on Alabama's website.