Utah Hockey Authentic Jersey Sale
---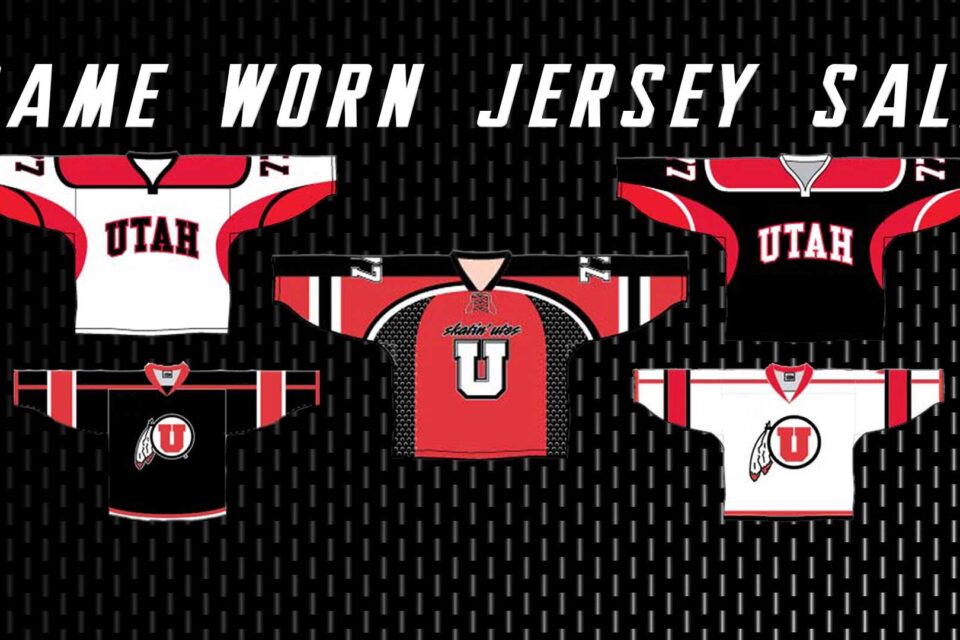 ---
June 22, 2020
Salt Lake City, Utah
Utah Hockey is proud to present their first ever Authentic Game worn jersey sale, which begins right now!
Don't miss this rare opportunity to own a piece of Utah Hockey History. On sale today are the White Utah Arch, Black Utah Arch, Red Skatin' Utes, White Drum & Feather, and Black Drum & Feather Jerseys. Once they are gone, they are gone forever!
The Utah Arch Jerseys were worn from 2009-2015.
The Drum & Feather Jerseys were worn from 2012-2018
The Skatin' Utes jerseys were worn from 2011-2016, and again by the women's team in 2019.
Click here to purchase your jerseys today!
---
Trending Now