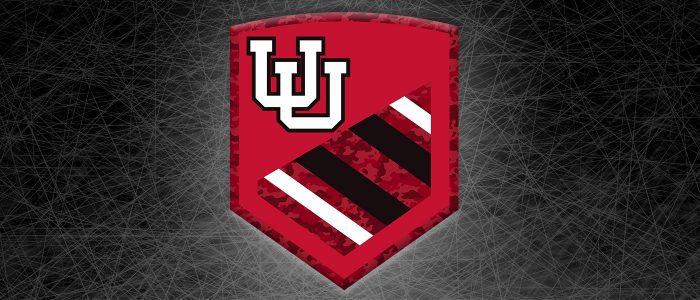 November 10, 2017
Salt Lake City, UT
University of Utah Hockey wishes to thank all those who currently serve and have served including those part of the Utah Hockey Family. Please take a moment to read about Utah Hockey Family members who serve.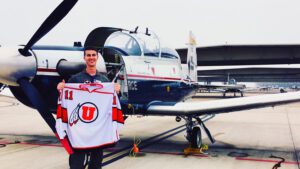 Luke Burgstahler:
Utah Hockey Alumnus #11 Luke Burgstahler is stationed at Laughlin AFB, Texas. 2d Lt Burgstahler in currently in Undergraduate Pilot Training (UPT).
Justin Long: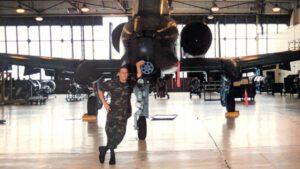 Utah Hockey Staff Member Juntin Long served in the US Air Force as Dedicated Crew Chief for the B52 Stratofortress 2d Bomb Wing, and was stationed at Barksdale AFB, Lousisana. Former TSgt Long currently works in Salt Lake City as an Equipment Appraiser.
Patrick O'Bryan: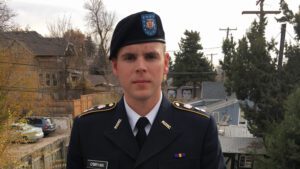 Utah Hockey Defenseman #3 Patrick O'Bryan is enrolled in Army ROTC at the University of Utah. Cadet 1 Lt O'Bryan plans to join the Army Corp of Engineers, branch detail with Field Artillery.
Andrew Saunders: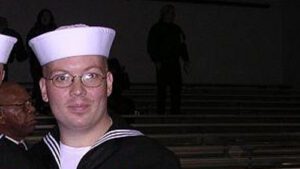 Utah Hockey Staff Member Andrew Saunders served in the US Navy Information Operations Command in Misawa Amori, Japan. Former PO3 Saunders currently works in Salt Lake City as an Information Technology Professional.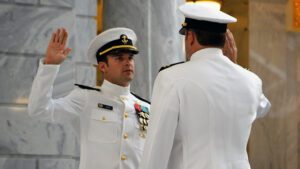 Mark Weiss:
Utah Hockey Alumnus #2 Mark Weiss is stationed at US Naval Air Station Oceana, Virginia. 1 Lt Weiss is currently serving overseas.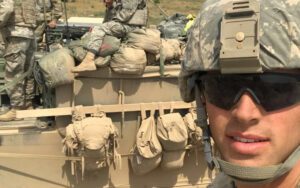 Andrew Wood:
Utah Hockey Alumnus #11 Andrew Wood is stationed at Ft Sill US Army Base, Oklahoma. 2d Lt Wood is currently in Field Artillery Officer Training.