Utah M1 debuts at #15 in first ACHA Ranking
Posted On November 3, 2021
---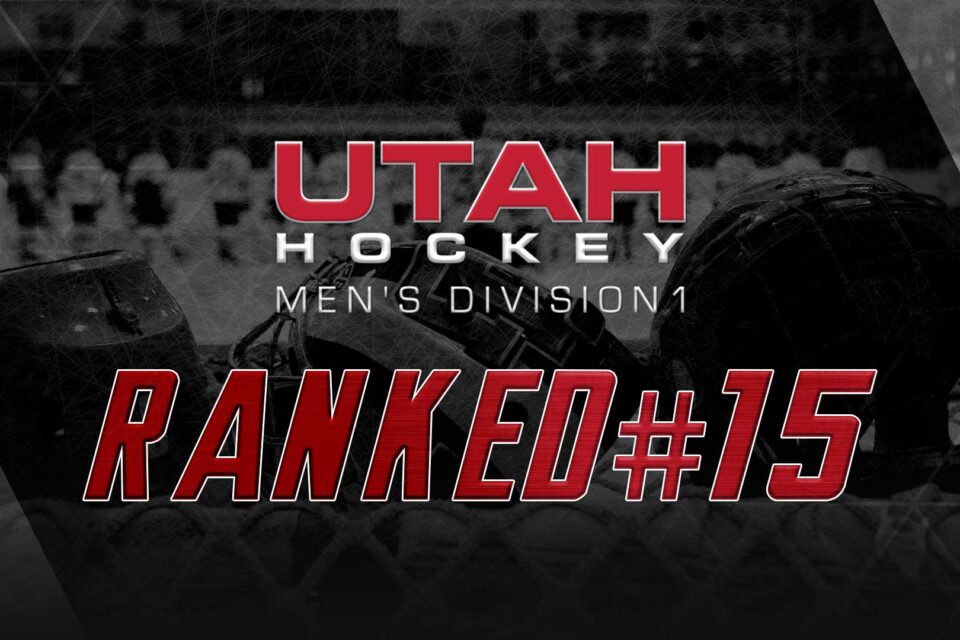 November 3, 2021
Salt Lake City, Utah
The day has finally arrived, and the first American Collegiate Hockey Association (ACHA) Men's Division 1 computer rankings have been released with Utah debuting at #15 in the nation.
Of the 68 teams in the ACHA M1 ranks for the 2021-2022 season, the top 25 are ranked and only the top 20 will advance to the National Championship tournament at the end of the season.
With the ACHA switching to a computer-based ranking from a coaches poll, the ACHA will use the two computer rankings generated by USHSHO.com, Ranking A (Wins with Maximum Goal Differential of 7) and Ranking B (Wins with Maximum Goal Differential of 1), and come up with an average of the two rankings. The ACHA will then use the list generated from the average for its weekly ranking. Ties will be broken using the higher ranked team from Ranking B until the Top 25 teams are listed. All games that go to overtime will be scored as ties in the computer ranking.
The #15 ranking is the highest ranking the Utes have ever received since joining Division I of the ACHA, and would qualify for Nationals if they stay inside the top 20 at the end of the season. The previous highest ranking the Utes received in the computer rankings at the ACHA D1 level was #21 back in 2017.
In addition to the Utes, five other Western Collegiate Hockey League (WCHL) teams made the top 25 rankings this week. Those teams are Central Oklahoma (#5), Missouri State (#7), UNLV (#8), Arizona (#14), and Arizona State (#24).
---
Trending Now