Utah M1 to close regular season in Colorado
Posted On February 18, 2022
---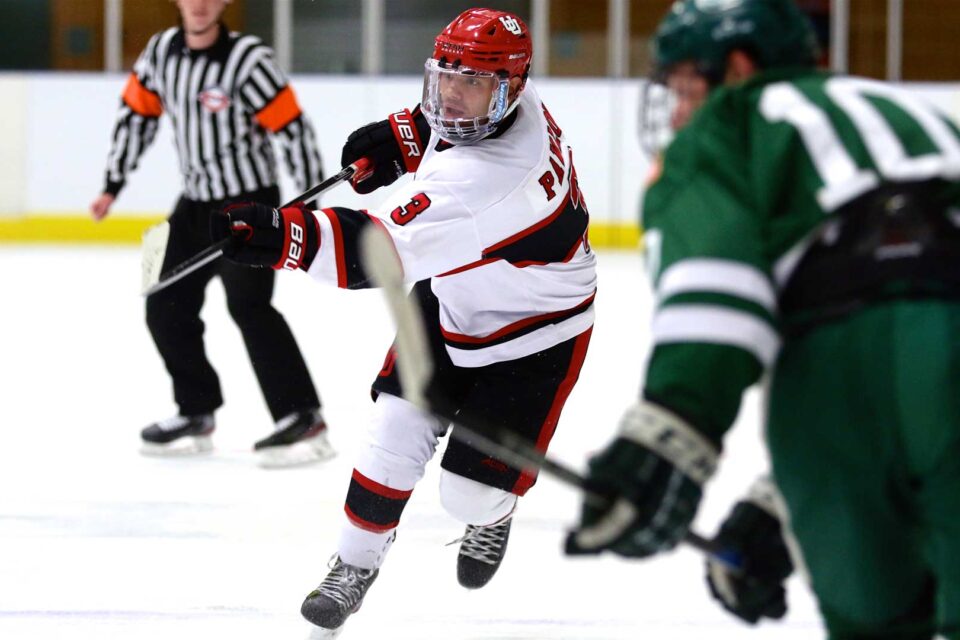 February 18, 2022
Fort Collins, Colorado
The final installment of the 2021-22 regular season has arrived, and the Skatin' Utes are in Fort Collins, Colorado to face the Colorado State University Rams. Despite a small hiccup against the University of Oklahoma, the Skatin' Utes are red-hot, and are looking sharp heading towards the postseason. The two-game series against the CSU Rams will close the chapter that is the regular season, and Utah M1 will turn their focus to the ACHA Championships.
The Utes M1 have claimed victory in 7 of their last 8 games, only facing defeat most recently against the University of Oklahoma. Game 1 against the Sooners was a blowout win for Utah, 8-2, thanks to scoring contributions from Alex King, Wyatt Light, Beau Slater, Josh Narvaez, and Jovial Milich, as well as an impressive first period hat trick for leading scorer, Che Landikusic. Game 2, however, was hotly-contested, breezing right through sudden death OT and into a shootout where the Skatin' Utes fell to the Sooners, 4-5.
Despite the bump in the road, Utah M1 is still rolling full speed towards the postseason, displaying impressive chemistry and a high level of play. The squad currently sits at a 13-7-3 record. The Utes travel to Colorado, confident in their abilities to steal a game, if not the series, in hostile territory.
Colorado State University M1 is a team who has struggled over the course of the regular season, sitting at a 6-18 record. The Rams have been the victims of three straight weekend series sweeps by the hands of the University of Central Oklahoma, University of Illinois, and the Oklahoma Sooners. Most recently, however, CSU added to the win column, sweeping their in-state rival, CU Buffs in a two-game series. The Rams, returning to the Edora Pool Ice Center (EPIC), will be counting on their home rink advantage to perhaps spoil the end of the Skatin' Utes regular season schedule.
The two organizations have very different goals down the stretch, as the Utes are looking to finish the regular season on a high note heading into the postseason, while the CSU Rams are looking are simply looking to continue to improve and develop the consistency and chemistry that has been absent to this point. The regular season-closing series will take place at the Edora Pool Ice Center, located at 1801 Riverside Ave, Fort Collins, CO 80525 on Friday (Feb. 18) and Saturday (Feb. 19). The puck will drop at 7:30 p.m. on both days.
---
Trending Now