Utah takes first loss at home
Posted On October 5, 2018
---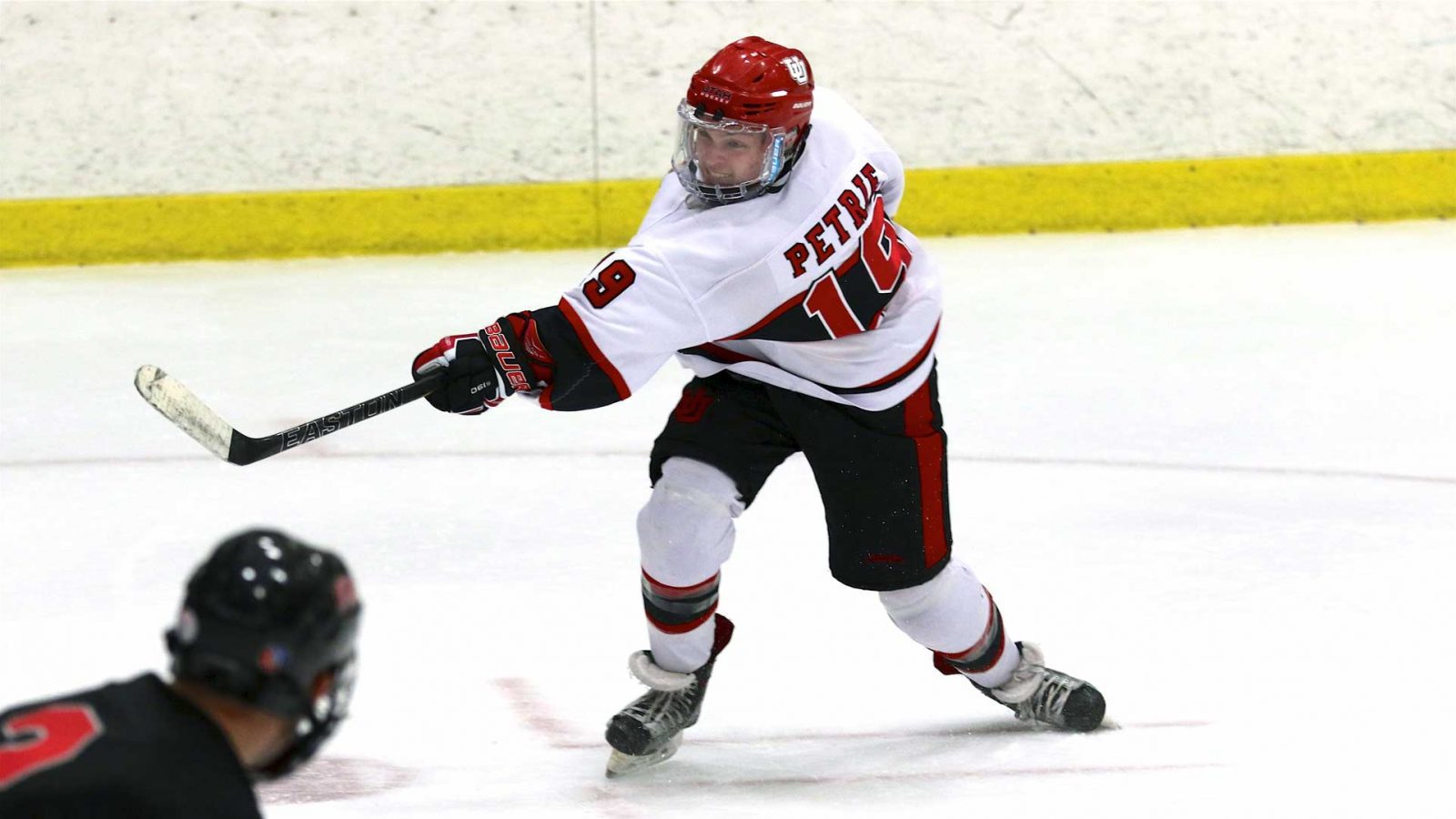 October 5th, 2018
Salt Lake City, UT

The Skatin' Utes lost 4-6 against the University of Nevada-Las Vegas Friday night. This was Utah's first time loss of the season.
UNLV took the lead at 15:24 of the first period and had most of the offensive zone time for the period. Period ended with Utah trailing 18-8 on the shot chart and 1-0 on the scoreboard.
Utah's Connor Meaney scored first for the Utes at 18:35 of the second tying up the game. UNLV responded quickly though, and regained the lead at 14:09 and scored again at 12:29 on a power-play goal to increase their lead to two. Utah responded with a breakaway from rookie Wyatt Light, and with numbers was able to feed Tristen Leberknight. Leberknight then assisted Nick Fornelius in Utah's 2nd goal, which was one for the highlight reel and pulled Utah back within one. Before the close of the second, UNLV scored again with the period ending Utah trailing 4-2 and 35 to 25 in shots.
The third period began with two penalties for UNLV and Utah on the 5 on 3 advantage. Utah Assistant Captain Brett Myer scored a beautiful powerplay goal during a 5 on 3, but UNLV's Williams responded with a wicked short handed top-shelf goal less than a minute later. Utah's third period push was impressive regardless of the three goal deficit. Rookie Zachary Jerome tallied Utah's fourth goal at 1:10 of the third, with assists from Josh Narvaez and Steven Pawlow. Utah out shot UNLV 17-9 in the third period.
Patrick Kasper was in the goal for Utah again and had 37 saves Friday night. Utah had 42 shots on goal only trailing UNLV by one when the final buzzer rang.
Utah went 2 for 10 on the power play Friday night. Nick Fornelius post game remarks included, "We gotta move the puck quicker, for sure; to better take advantage of those 5 on 3 and 5 on 4 moments, and to not let in anymore short-hand goals."
This was Utah's first scoring deficit of the season, and it appeared to impact team moral early on. Brett Myer mentioned, "we hadn't had the opportunity to face that adversity yet." He thinks it was good for them and they, "responded the right way at times, but… didn't finish the job."
Utah will face UNLV at home again Saturday night at 7:30 PM.
---
[ngg src="galleries" ids="8″ display="pro_horizontal_filmstrip"]
---
Trending Now
You may also like