Utah W1 open at home vs Colorado
Posted On November 12, 2021
---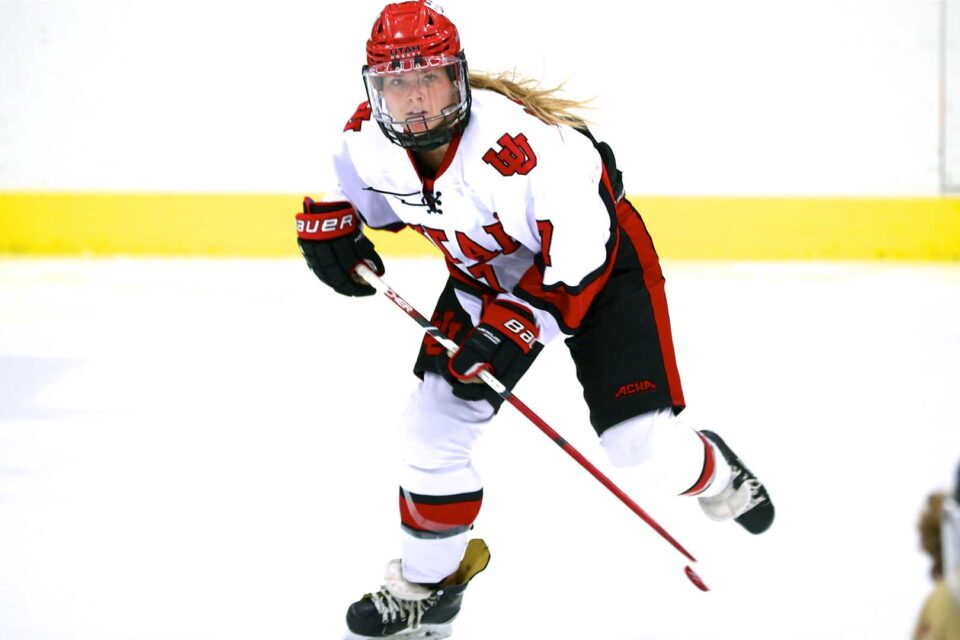 November 12, 2021
Salt Lake City, Utah
Nearly one month since they last competed, and having completed a five-game stretch on the road, the University of Utah Women's Division 1 team is home for their highly anticipated home opener against the University of Colorado. The series in their home arena will merely serve as a quick check in for the women's squad, as they will hit the road again following the competition, not scheduled to return to the Salt Lake City Sports Complex until January 28th and 29th to take on the Air Force Academy. Upon their return in January, the Women's Division 1 team will play six straight at home, in preparation for the WWCHL Championships.
Despite a dominant start to the season, Utah's W1 team has been the victim of a three-game skid, suffering losses in all of their recent East Coast matchups. Regaining the offensive rhythm put on display in the season-opening series against Denver University is a must for the Skatin' Utes as they look forward to their contest with the CU Buffs. Utah's W2 squad has shown much talent and promise on the road thus far, and are hoping to accompany their skillful play with the support of the home crowd for the first time this season. The Skatin' Utes could not be more excited for their home opener and are dialed in ahead of tough competition.
Skidding even further as the season progresses is the University of Colorado. The Buffs currently hold a record of 2-6-2, coming up short in their last five games. Despite this, the Buffs season is still young and the majority of their battles to this point have been closely contested. Colorado will look to turn their season around as they attempt to steal a much needed win, if not the whole series on the road.
The two programs have been on the ice regularly for practice, and have mentally prepared themselves for the upcoming series. The Utes and Buffs are eager to hit the ice for what should be a hotly contested showdown. The Friday-Saturday weekend series will take place at the Salt Lake City Sports Complex, located at 645 S, Guardsman Way, Salt Lake City, UT 84108. The Utah Women's Division 1 team will follow the Men's Division 2 team with the puck dropping at 4:30 p.m. MST on both days.
---
Trending Now