#24 Utah falls to #8 UNLV
Posted On January 18, 2019
---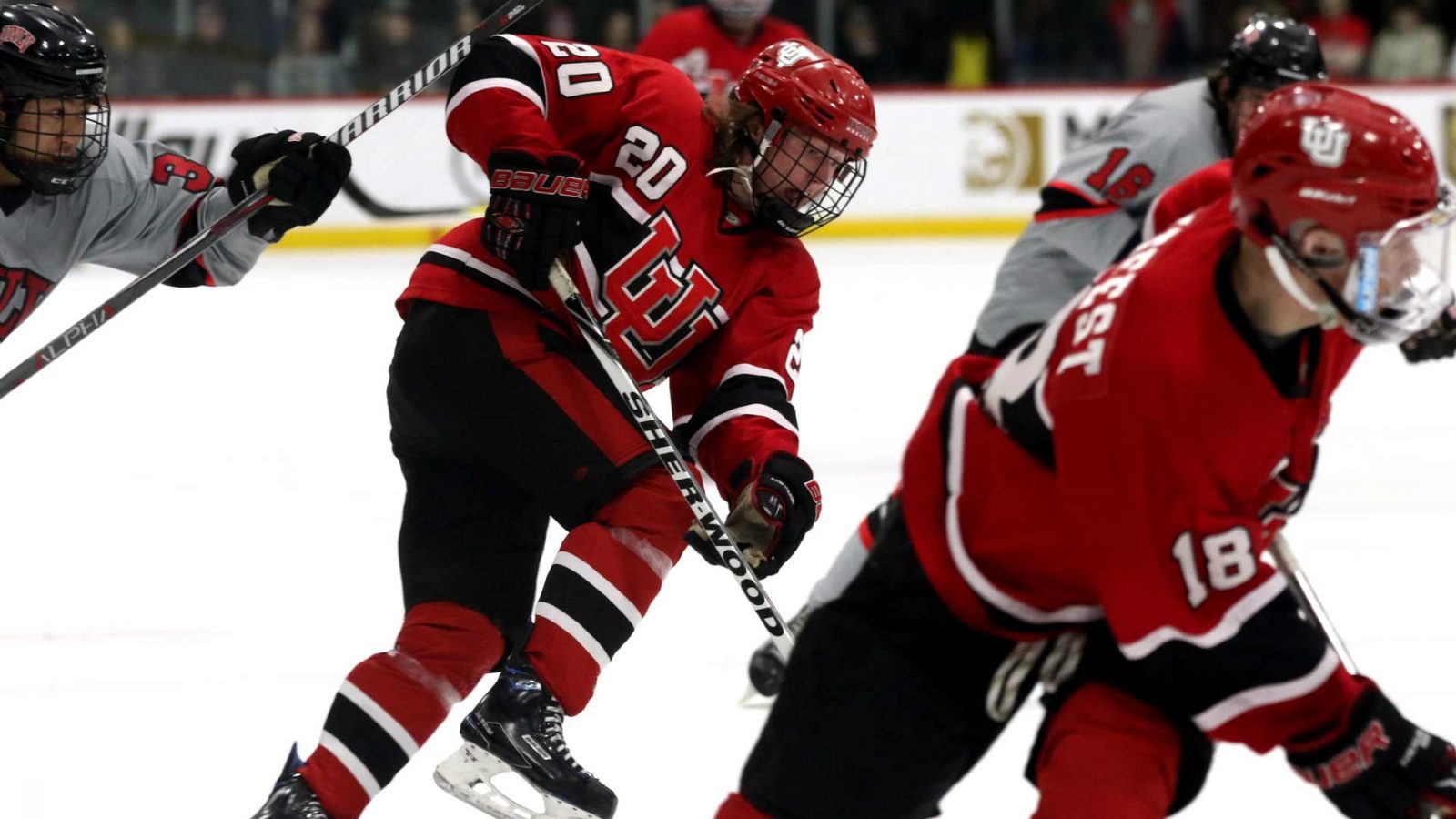 January 18th, 2019
Las Vegas, NV
Utah took a tough loss against UNLV.
Zachary Jerome mentioned after the game, "they are a really good team… But I think we played well and tomorrow we have a really good chance."
First period opened up with a shorthand goal from UNLV at 10:27. Utah followed with their own short handed goal at the 4:44 mark. Zachery Jerome carried the puck into the zone and scored five hole. Jerome mentioned when talking about PK plays, "It's a hard decision. I felt a guy on my back. I though I could beat him and I did." UNLV dominated in possession, but Utah still managed to tie up the score.
The second period began with 30 seconds of PP for Utah, but no goals came out of it. UNLV scored at 5:10, taking back the lead. In the last few minutes, UNLV received 2 penalties handing Utah multiple opportunities. Utah upped their shots on goal, but none of them translated to goals.
Utah began the third period down one. Both teams received multiple penalties. Utah again had many chances on PP, but no goals came of it. With 44 seconds left on the clock , Utah turned over the puck and UNLV finished with an empty net goal.
Goalie Match-up: Conner Mauck was in the goal for Utah the second time this season. Mauck's hybrid style worked well against UNLV. He adjusted his depth depending on how far out the shooter was. The closer the shooter the further back Mauck went, and vice versa. Mauck made 25 saves. Ben Giesbrecht, a top 10 goalie in the league, was in the net for UNLV. He took a similar hybrid approach as Mauck did. Giesbrecht also made 25 saves.
Utah will meet UNLV again on Saturday night at 830PM MT.

---
Utah 1 – UNLV 3
Utah:
1st: 4:44 – Zachery Jerome (unassisted) SH
2nd: None
3rd: None

UNLV:
1st: 10:27 – Zach Lawson (Jordan Rea) SH
2nd: 5:10 – Cody Williams (Joe Kaszupki)
3rd: :44 – Jared Turcotte (unassisted) empty net
---
Trending Now
You may also like