Utah swept by UNLV in Vegas
Posted On January 19, 2019
---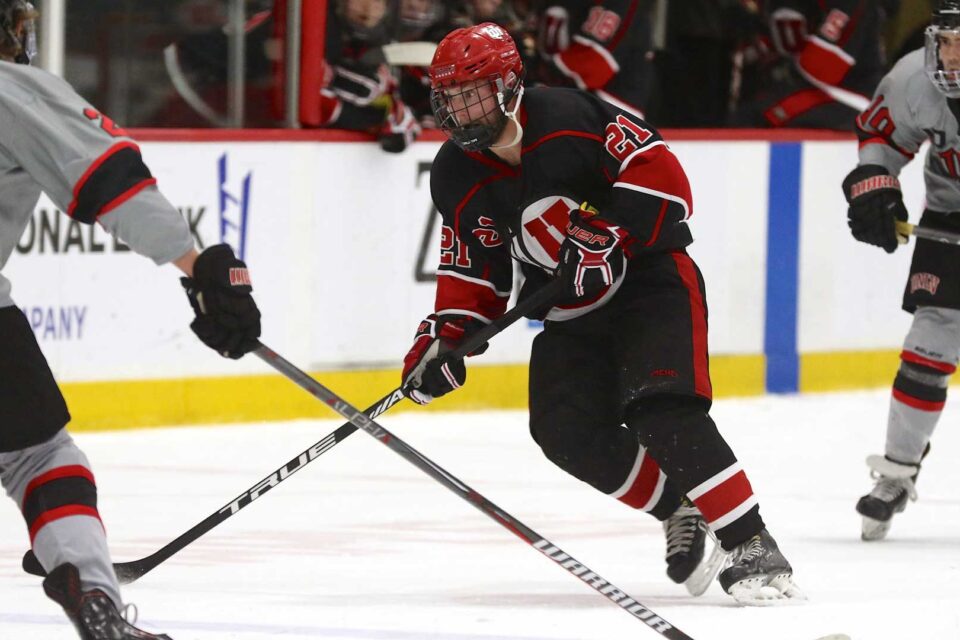 January 19th, 2019
Las Vegas, NV
Utah met UNLV on the road for the second time this weekend. 
Aggression from the third period on Friday spilled into the start of Saturday's game. Both teams had guys in the sin bin in the first period, with multiple scuffles throughout.  
With 4:47 on the clock UNLV scored in an odd-man rush after an interception in the neutral zone. UNLV scored again 3:20 on PK.  
Utah received a penalty for hooking called right as the second period ended. This gave UNLV the advantage right off the bat in the second period. UNLV handed Utah a few chances on PP, but nothing came of it. UNLV scored again at 4:29. Both teams kept up the aggression, and UNLV landed a big hit on Steven Pawlow halfway through the period. Pawlow left the game and did not return for the last period. Utah finished with another buzzer penalty, letting UNLV begin on PP again.
UNLV took advantage with a goal one minute into the third period. They snuck another one under Mauck's arm at 15:04. After this goal Mauck was pulled and replaced with Patrick Kasper. Brett Myer scored for Utah during 5 on 3 PP at 12:39. He was assisted by David Barnes. UNLV scored two more times at 8:57 and 3:45.  
Goalie Match-up:
Conner Mauck goaltended for Utah again, and he faced Erik Eidissen in for UNLV. Mauck was replaced by Patrick Kasper during the third period. Eidissen made 17 saves for UNLV. Mauck and Kasper combined made 27 saves. 
---
Utah 1 – UNLV 7
Utah:
1st: None
2nd: None  
3rd: 12:39 – Brett Myer (David Barnes) PP
UNLV:
1st: 4:47 – John Moeller (Paxton Malone), 3:20 – Joe Kaszupski (Cody Williams) SH
2nd: 4:29 – Eric Williams (Kane Toriumi)  
3rd: 19:00 – Paxton Malone (Joe Kaszupski) PP, 15:04 – Kameron Fink (Joe Kaszupski, Cody Williams) PP, 8:57 – Jared Turcotte (Paxton Malone, John Moeller), 3:45 – Paxton Malone (unassisted) 
---
Trending Now
You may also like