---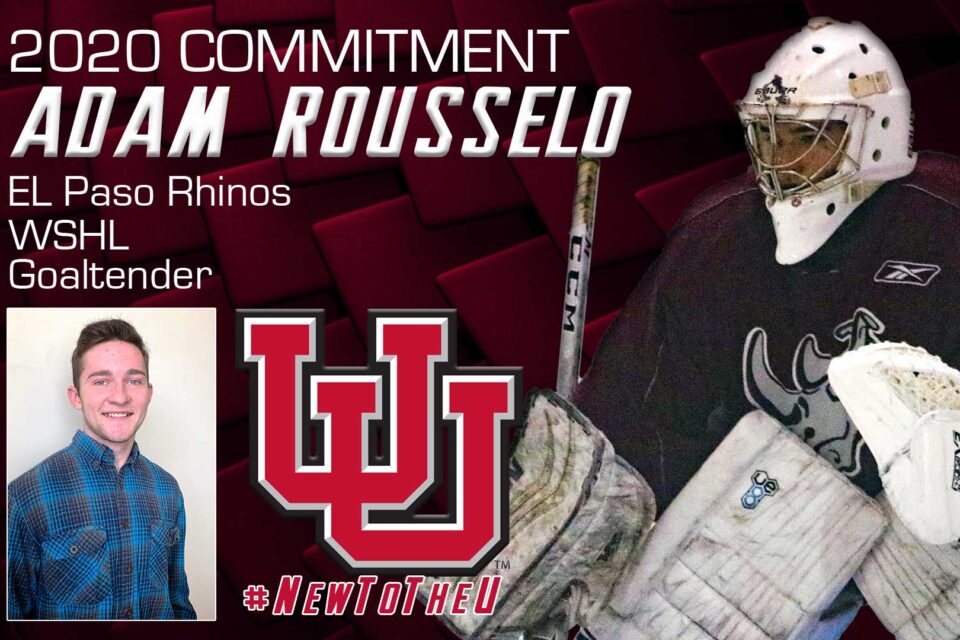 September 14, 2020
Salt Lake City, Utah
University of Utah Hockey has received a commitment from Goaltender Adam Rousselo for the upcoming 2020-21 season.
"I'm very excited to play for the University of Utah because the program is great and will help push me to new heights," Rousselo said.
Originally from Valencia, CA, Adam goaltender for the Santa Clarita Valley Cobras during the 2016-2017 season. After graduating from Canyon High School, he went on to juniors for 3 years in the Western States Hockey League (WSHL).
Rousselo was in the pipes for the Valencia Flyers for the 2017-2018 season, West Sound Admirals for 2018-2019, and finishing his junior career with the El Paso Rhinos for the 2019-2020 season.
"Adam is a welcome addition to the program and expected to compete for a spot day one," Utah GM AJ Boldan said.
Rousselo plans to study Physics at the U.
Utah Hockey would like to welcome Adam and wish him the absolute best in the upcoming season!
Related Images:
---