Morgan Feenie hired as Men's Head Coach
Posted On October 5, 2020
---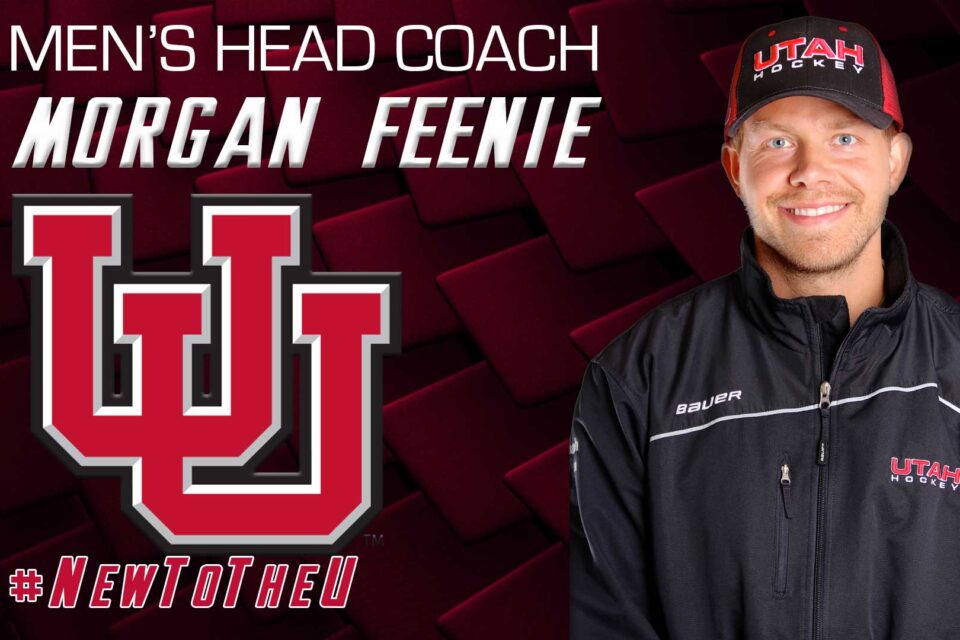 October 5, 2020
Salt Lake City, Utah
University of Utah Hockey is proud to announce Morgan Feenie as the next Head Coach of the Skatin' Utes Men's hockey program.
Feenie, a native of Grand Rapids, Michigan, began playing hockey at the age of four. He played with multiple organizations growing up, including the Grand Rapids Griffins youth program.
After graduating high school, Morgan attended Michigan State University. During his time at Michigan State University, he was an assistant coach for the Forest Hills Central Varsity Hockey team. Through his time as a varsity coach, Morgan developed a strength and conditioning program that the organization continues to utilize today.
"Morgan Feenie is not only a strong hockey mind, a strong leader and the man for the job, but he is also a great human," good friend and training partner Jack Skille mentioned.
After graduating with a degree in Marketing in 2012, Morgan worked in business development for Fortune 500 companies. His career has afforded him the opportunity to live in a variety of locations, including Arkansas, Minnesota, and finally Utah. As a USA Hockey Level 4 coach, he has coached and trained numerous age groups and organizations in each state, including the Wayzata Hockey program in Minnesota.
"On behalf all of the players, I'm excited to welcome Coach Feenie to the Utah Hockey family. He comes highly recommended to us and we can't wait to get back on the ice for the upcoming season. He has tremendous vision for the program and I am excited to be a part of it," said Captain Alex King.
In his first year as head coach, Feenie hopes to "provide the guidance and structure the team will need to succeed. It will be great to establish a long tradition of success at the U".
"Coach Feenie is a valuable addition to our program. His passion and foresight for the game is unparalleled and we are very lucky to have him leading our team on the ice," said Utah GM AJ Boldan.
Utah Hockey would like to welcome Morgan and wish him the absolute best in the upcoming season!
---
Trending Now