Rob Feenie named as Men's Assistant Coach
Posted On October 8, 2020
---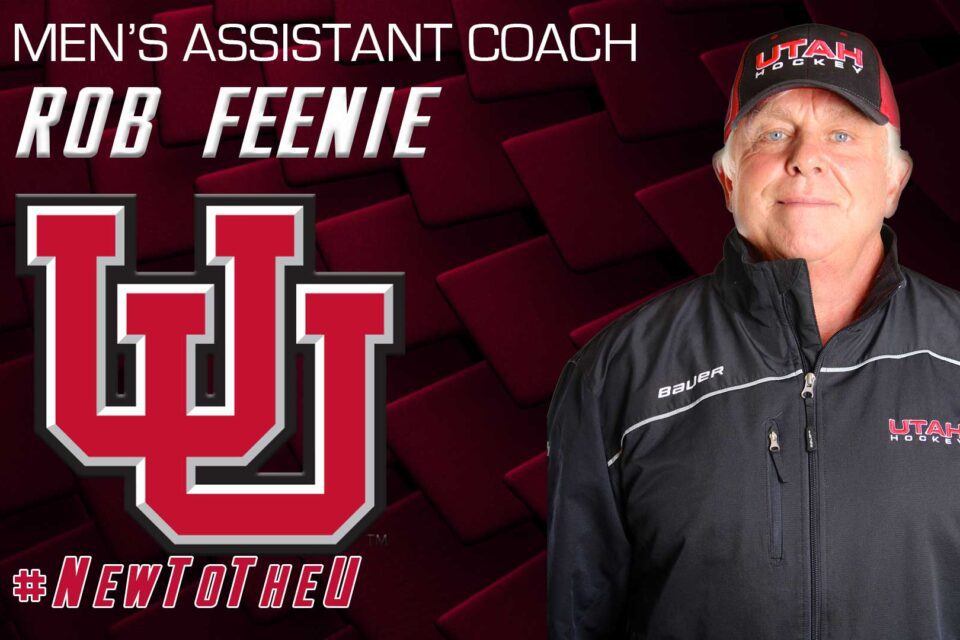 October 8, 2020
Salt Lake City, Utah
University of Utah Hockey would like to announce Rob Feenie as the next Assistant Coach of the Skatin' Utes Men's hockey program.
Feenie grew up playing youth hockey in the Vancouver, British Columbia. After finishing high school, he was selected to play Junior A in the B.C. Junior League and played 2 years with the Penticton Vees. He led the team in assists and was the second-highest point person during his second year.
Rob received a four-year athletic scholarship to the University of Illinois Chicago, playing both a Division 1 & 2 hockey schedule. He led the Ice Flames in total points during those four years and still holds many point records today. He was also Captain his sophomore through senior year. During his senior year, he was selected to the All-American Team and picked by coaches to be part of the West All-Star team that played in Minneapolis during the Hobey Baker Award ceremony.
"Rob is a fantastic coach who has played at high levels and will bring a wealth of experience to our team. His leadership will motivate our players to play with passion, discipline and structure. In addition, Rob's ability to teach and lead will ensure our players reach their full potential on and off the ice, all of which make him an ideal person to join the coaching staff" said Men's Head Coach Morgan Feenie.
During his junior and senior years in school, he attended the Chicago Blackhawks training camps as an invited walk-on and was offered a tryout contract with the Kalamazoo Wings in the International Hockey League.
After retiring as a player, Rob Feenie started his coaching career, coaching youth hockey for nearly 20 years. He has coached teams from 10U to 18U levels. During his Bantam and Midget coaching years, he took teams to the District Championships four times. Rob also spent four years in Michigan, coaching high school hockey and taking 2 teams to the District Championships.
"Coach Feenie's disciplined approach, along with his vast hockey experience will be extremely valuable for our team," added Utah GM AJ Boldan.
Utah Hockey would like to welcome Rob and wish him the absolute best in the upcoming season!
---
Trending Now