Adica Nielson (F) commits to Utah W1
---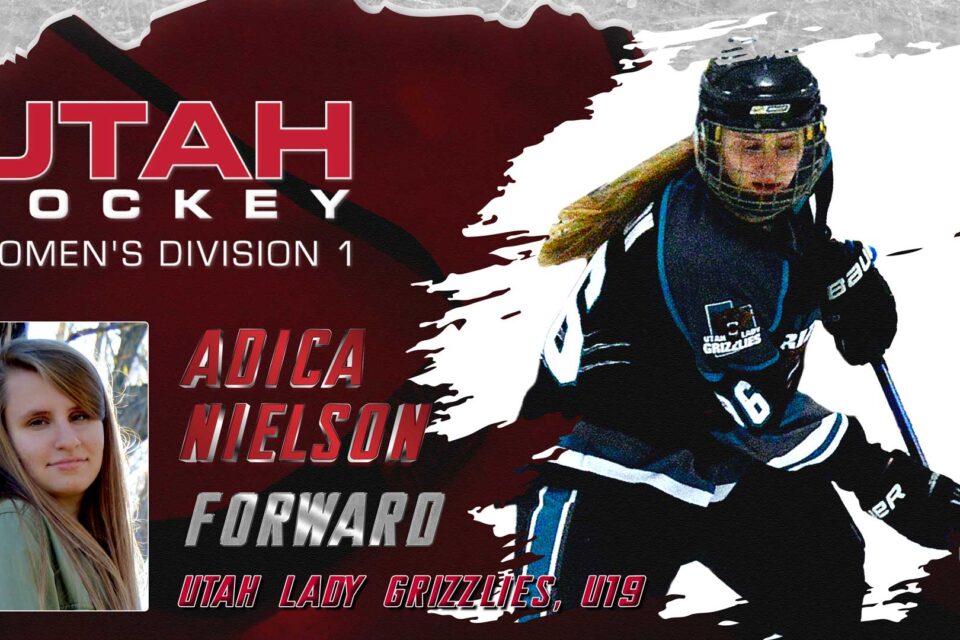 June 8, 2022
Salt Lake City, Utah
University of Utah Women's Division 1 Hockey has received a commitment from Forward Adica Nielson for the upcoming 2022-23 season.
Adica has been playing hockey since she was 5 years old. She grew up playing with the boys, knowing she would always have to work harder if she wanted to compete. She played on the Murray High School varsity team all through high school. During her senior year, she played in the high school All-Star game and received the Lady MVP Award. Nielson was also an academic All-Star all four years. She played AA travel hockey with the girls where she was one of the captains.
"Adica is a grinder. She's our only Utah girl this year and she represents the state very well. She has a ton of speed and great stick skills, and those combined with her work ethic on the ice will translate into a lot of good hockey for us," Women's Division 1 Head Coach Braeden Yeo said.
Nielson plans to study Kinesiology at the U.
Utah Hockey would like to welcome Adica and wish her the absolute best in the upcoming season!
---
Trending Now