Megan Fisch (D) commits to Utah W1
---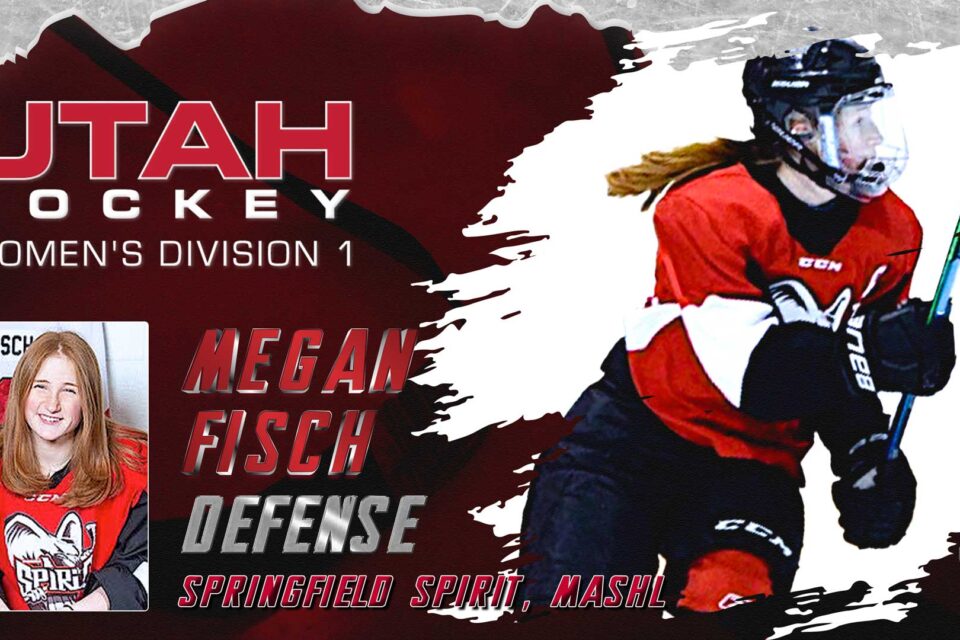 June 9, 2022
Salt Lake City, Utah
University of Utah Women's Division 1 Hockey has received a commitment from Defense Megan Fisch for the upcoming 2022-23 season.
Megan has been playing hockey since she was 6 years old. She started out playing roller hockey for the Springfield Snipers and after a few years joined the local ice hockey team the
Springfield Spirit
. She played for both teams for the next 2 years, but ultimately decided on playing solely for Spirit in the
Missouri Hockey Youth Division
.
Through the
Community Olympic Development Program
(now CSDP) in 2018, she became the first ever female to earn CODP Hockey Athlete of the Year. Her senior year with Spirit, she became the first female player to be awarded the Greg Skibinski Memorial Award; given to one senior player who demonstrated excellence in academics, community service, coachability,
attitude, and hockey skill.
"I couldn't be more excited to be a Skatin' Ute next year," says Fisch.
"Megan is what we need in our defensive game. She's strong and smart, and isn't afraid to drive at the net with the puck. Her grit and intensity are exactly what we search for in a potential Ute." Women's Division 1 Head Coach Braeden Yeo said.
Fisch plans to study Business at the U.
Utah Hockey would like to welcome Megan and wish her the absolute best in the upcoming season!
---
Trending Now