---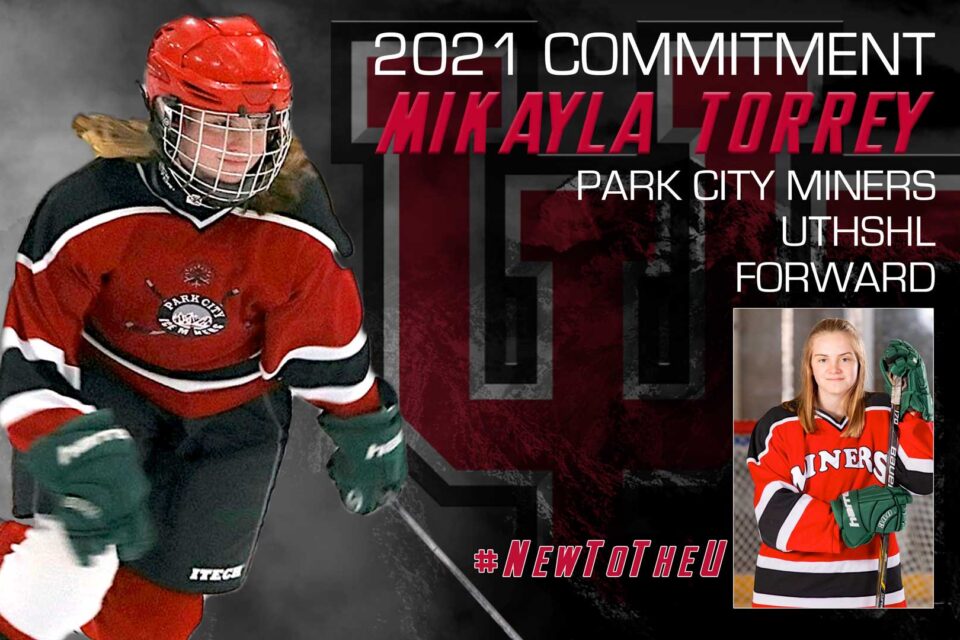 June 8, 2021
Salt Lake City, Utah
University of Utah Hockey has received a commitment from Forward Mikayla Torrey for the upcoming 2021-22 season.
Mikayla has been skating since she was three and playing hockey since she was six. She grew up in Park City, Utah, playing with Park City Ice Miners youth teams. In 2014, Torrey started playing girls hockey and joined the Salt Lake Lady Lightning for three years. Her first two years of high school, she played on Park City High School Junior Varsity. At the beginning of her junior year, PCHS announced that a second varsity team would be formed, and she played Division 2 Varsity as a junior and senior. As a senior, Torrey also played for the Utah Lady Grizzlies.
"I can't wait to get back on the ice in the fall, playing for the University of Utah Women's team," Torrey said.
"Mikayla is a really strong forward who has natural hockey sense. She is always where she needs to be and she battles hard whenever she's near the puck. She's a true grinder and a fierce competitor, not to mention a great teammate. We are very lucky to have her," said Women's Division 1 Head Coach Braeden Yeo.
In the off-season, Torrey enjoys playing golf, water skiing, or doing any other outdoor activity.
Mikayla plans to major in Biology at the U, hoping to one day become a Veterinarian.
Utah Hockey would like to welcome Mikayla and wish her the absolute best in the upcoming season!
---
Trending Now