---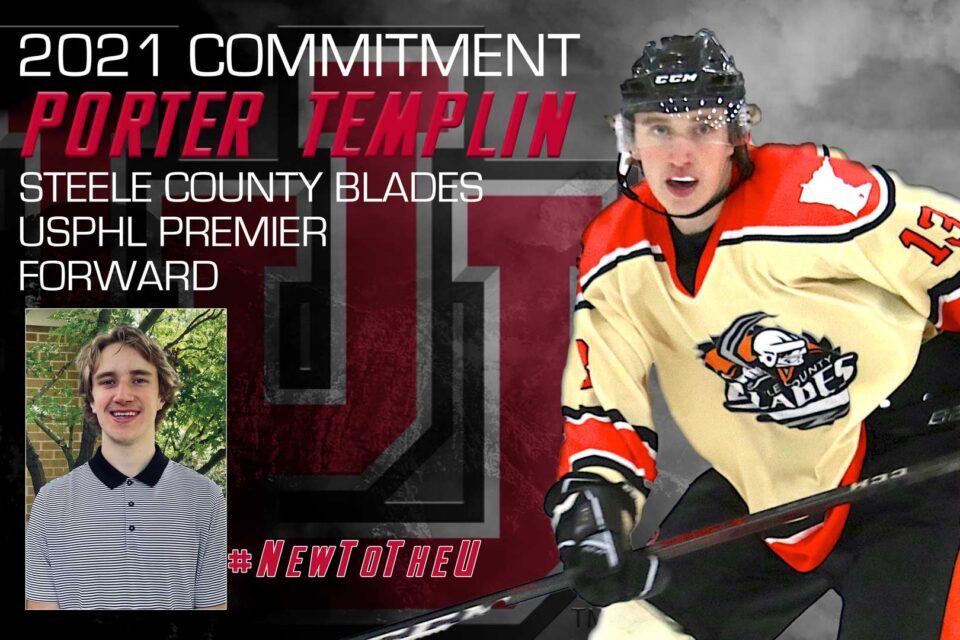 July 20, 2021
Salt Lake City, Utah
University of Utah Hockey has received a commitment from Forward Porter Templin for the upcoming 2021-22 season.
Born and raised in Utah, Porter has grown up in Salt Lake City playing hockey for the local programs, including West Coast Renegades and Park City Ice Miners. After graduating from high school, Porter moved to Owatonna, Minnesota where he joined the US Premier Hockey League (USPHL) and played for the Steele County Blades.
From the Blades, Templin moved back home to start his collegiate career at the University of Utah. "I am really excited to be going to my hometown school and continue my hockey career playing for the University of Utah."
"We are excited to a highly skilled player like Porter to the squad. His vision on the ice and scoring touch will be a huge boost for our team offensively. We are lucky to have him," said Men's Division 2 Head Coach Nick Fornelius.
When he can, Templin enjoys skiing, wake surfing and mountain biking.
Porter plans to study Business at the U.
Utah Hockey would like to welcome Porter and wish him the absolute best in the upcoming season!
---
Trending Now