Utah Hockey announces 2022 Men's Division 2 Schedule
Posted On August 22, 2022
---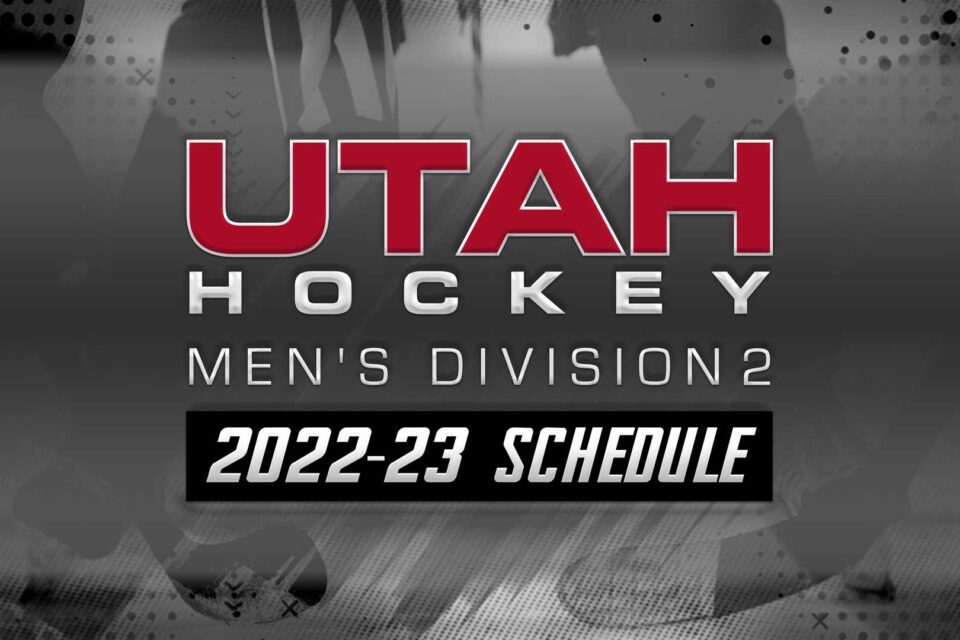 August 22, 2022
Salt Lake City, Utah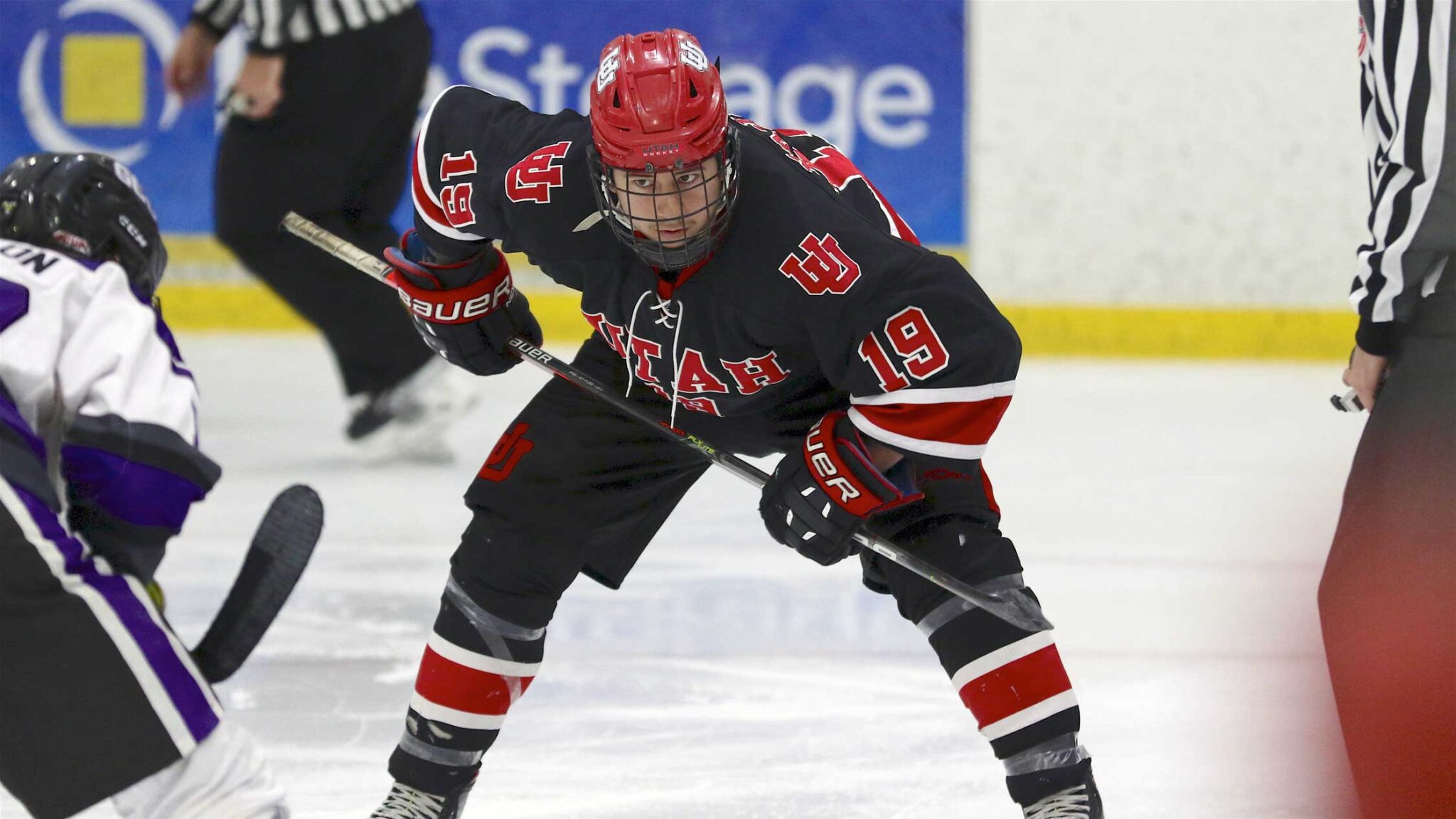 The Utah Hockey Men's Division 2 program has released its 2022-23 season schedule which features 34 regular-season games and includes three tournaments. The regular season kicks off with a home game on September 24 against in-state rival Utah Valley University, ranked 36th last year in the West Region of the American Collegiate Hockey Association (ACHA) M2. In October, the Utes take on Utah State University (ranked 16th) and Weber State University (ranked 9th). Utah meets Utah Valley University once more in January, in Provo. One notable omission from this year's schedule is BYU, whose university affiliation ended in May 2022.
Utah will be competing against the following Pacific 8 Intercollegiate Hockey Conference (PAC-8) teams this season: University of California, Berkeley, University of California, University of California San Diego, Stanford, San Jose State, Eastern Washington University, Washington State University, Western Washington University, University of Washington, and University of Southern California.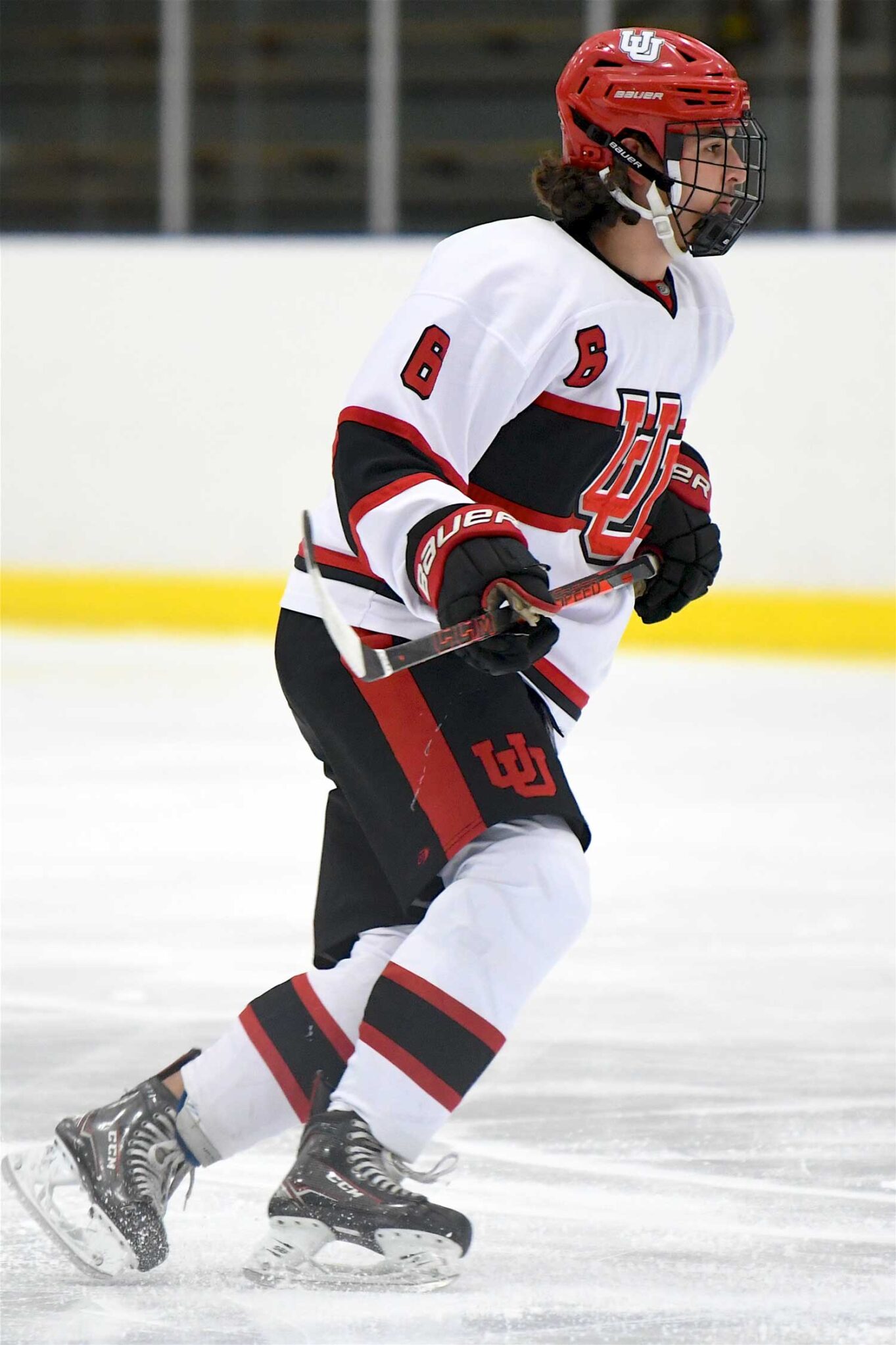 The M2 team looks to improve on last year's record of 4 wins, 13 losses, and 0 ties and climb up from their ACHA West Region ranking of 40th. Among the games to watch will be the home series against San Jose State in January. Last season, the Utes and Spartans split their four-game season series. The Utes also suffered a shortened season due to numerous COVID-19 cancelations in January and February of 2022.
In mid-November, Utah will host the Beehive Showcase. This invitational tournament brings in some of the top D2 ice hockey programs from around the country, including Grand Canyon University, Boise State University, University of Wyoming, and University of Montana.
In early February, the four Utah teams—Utah, Weber, Utah State, and Utah Valley—compete in the annual Utah Cup to determine which team is the best in Utah. Last year, Weber walked away with the trophy cup. Utah won the championship in 2015, 2016, and 2017, when the tournament was known as the Wasatch Cup.
The 2023 PAC-8 Championship tournament will be held February 10-12, hosted by the University of Washington in Seattle, Washington. Utah has produced three PAC-8 championship teams, in 2013, 2015, and 2016 in five appearances, along with a PAC-8 Coach of the Year in 2016. Missing from this season's M2 tournament will be the University of Oregon and San Diego State University; both teams moved up a division to ACHA D1.
The ACHA D2 West Region tournament will be held February 23-25, with the location to be determined.
The winners of the PAC-8 and ACHA M2 regional tournaments qualify for the ACHA D2 National Championships, held March 17-21, 2023, at the New England Sports Center (NESC) in Marlborough, MA. The NESC is home ice for the Providence Bruins, the Boston Bruins' American Hockey League (AHL) affiliate.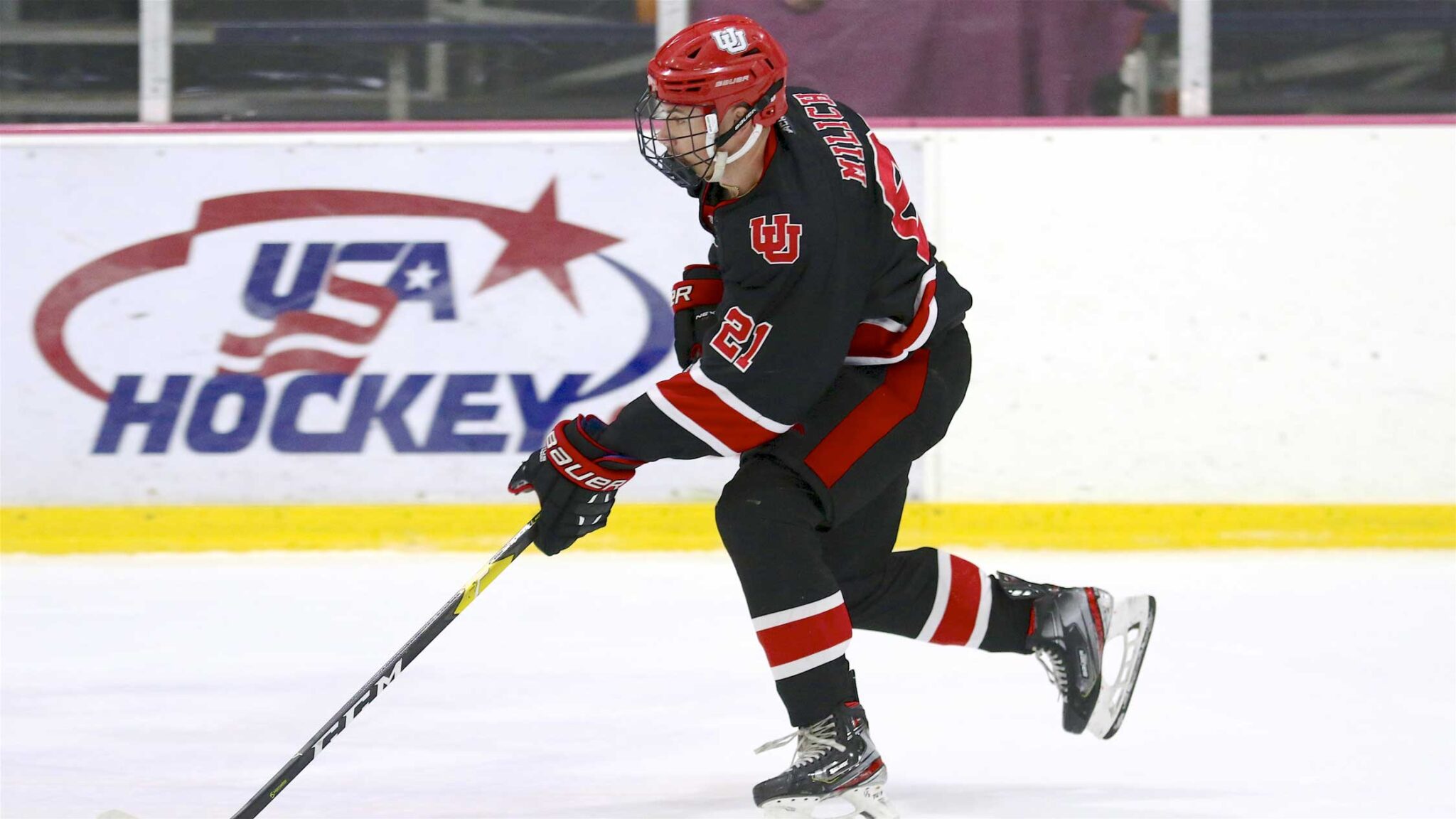 The Utah Hockey Men's hockey program joined the ACHA Men's Division 2 in 2006. From 2006 to 2016, the D2 team made three appearances at the ACHA D2 West Region tournament and two appearances at the ACHA D2 National Championships. For the 2016-17 season, the team moved up to ACHA Men's Division 1 as an independent and member of the Western Collegiate Hockey League (WCHL) in 2021-22. In 2021-22, Utah Hockey added the ACHA D2 team, which once again competes in the PAC-8 conference.
ACHA Men's Division 2 is a competitive junior varsity league for collegiate ice hockey programs located in the United States that are not affiliated with the National College Athletic Association (NCAA). ACHA men's ice hockey includes D1 Varsity and D2/D3 Junior Varsity programs. Visit the ACHA website to learn more and view a map of ACHA-affiliated programs.
Upcoming events and camps
Utah Hockey has several pre-season events lined up this fall, including the Fundraising Golf Tournament, Alumni Game, and Student Apartment Block Party in September 2022. In-season events include the Teddy Bear Toss, Military Appreciation Night, Autograph/Skate with the Team Night, Youth Hockey Project, and Senior Night.
New this season are the Little Swoop Hockey Camps, with sessions offered in August and December 2022, and April 2023. These weekend youth camps are open to beginning-intermediate hockey players and will be led by Utah Hockey coaches and players. Visit the Little Swoop web page for more information and to sign up.
Click here for the full 2022-23 Utah Hockey Men's Division 2 schedule.
Utah Hockey Season tickets go on sale on Monday, August 29, 2022.
---
Trending Now