Utah M1 Cap off First Season in the WCHL with highest ever finish in ACHA Rankings
---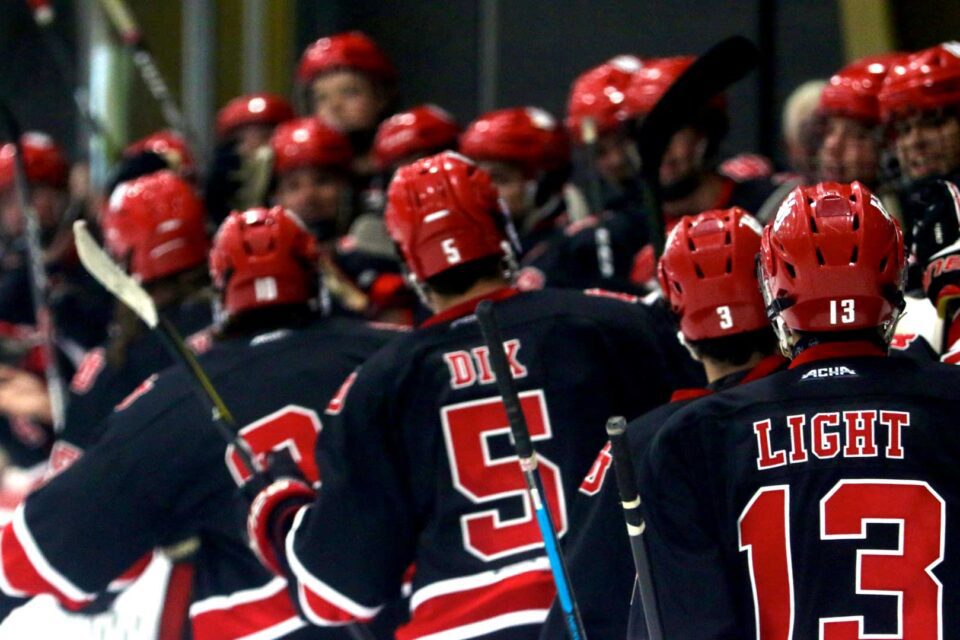 April 28, 2022
Salt Lake City, Utah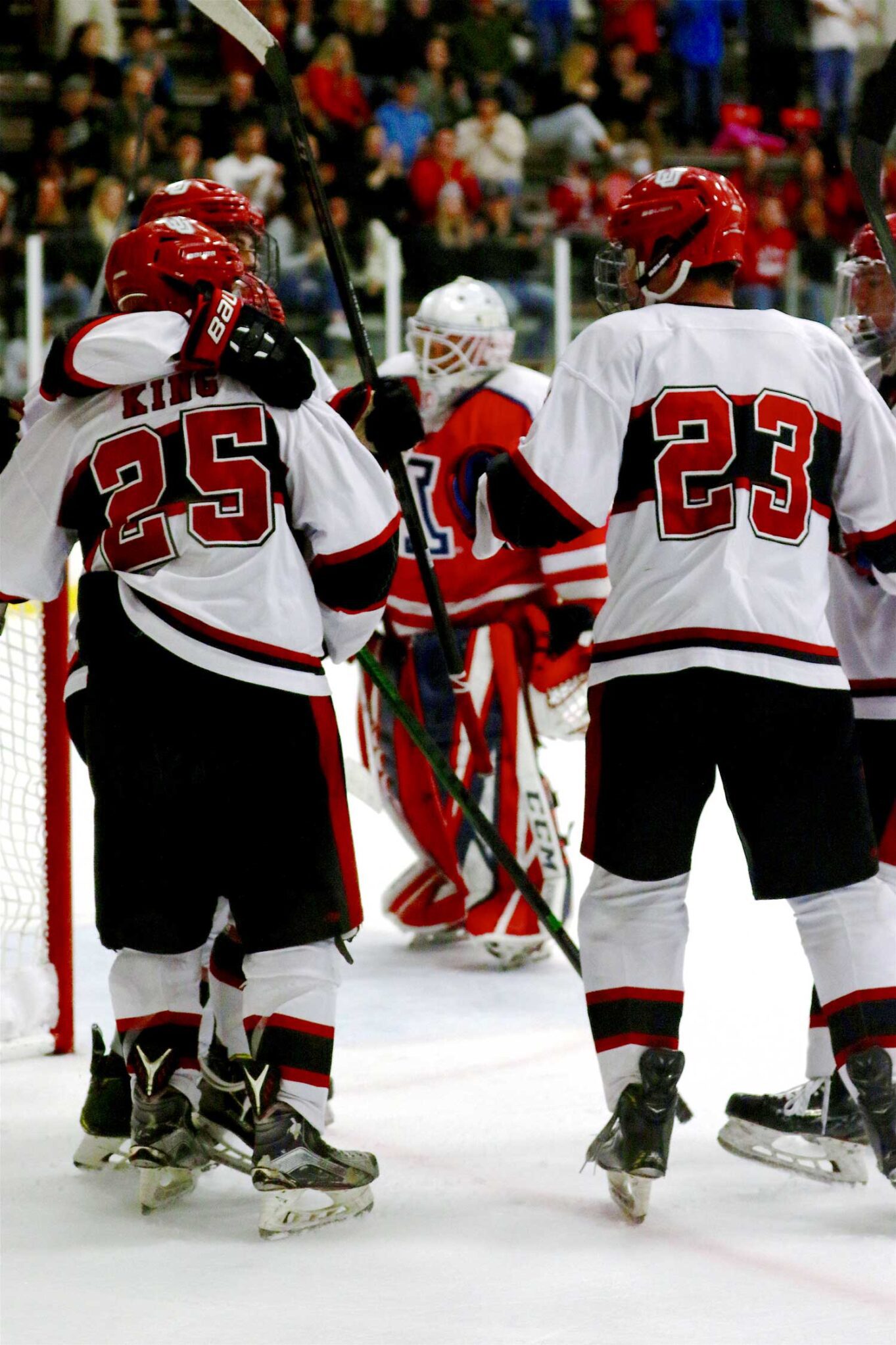 The 2021-2022 season proved to be a historic one for the University of Utah M1 program. After the 2020 COVID-19 pause, this season was Utah's first season playing in the Western Collegiate Hockey League. This meant games against rivals Arizona, Arizona State, Grand Canyon, and Nevada-Las Vegas became pivotal conference games.
Head Coach Morgan Feenie was asked to talk about his first year as Head Coach of the Skatin' Utes and said, "It was an exciting year for sure. I didn't really know what to expect after coming off the COVID-19 pause. Everyone was eager and wanted to start off the season right and we did that with two big wins against Arizona. That's where the team started to gel. Throughout the season we had ups and downs but ultimately my goal was to be above .500 as a coach. We did that and ended up being ranked #20 in the country."
The Utes finished their first WCHL campaign in 5th place out of 10 teams in the conference. This was good enough for a final American Collegiate Hockey Association computer ranking of 20. The WCHL is widely regarded as one of the toughest and most skilled conferences in the ACHA as it sent its top 4 teams to the ACHA National Tournament in St. Louis. The Skatin' Utes were bumped out of the tournament because of an auto-bid.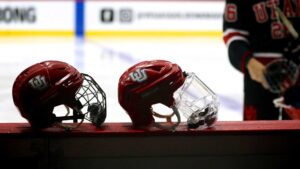 Head Coach Morgan Feenie commented on the rigor of playing a WCHL schedule: "It came to me as a surprise as how competitive the WCHL was. I understood the teams in there were going to give us a challenge when like 6 or 7 of the teams are in the [ACHA] top 25. You're not worried about playing a weaker team, the competition is always going to be there."
Regardless, Utah has a lot to be proud of when they look back on the season. On opening weekend, Utah swept the University of Arizona on home ice. Arizona ended up being a playoff team which adds to the resume of impressive performances this season for Utah.
The Utes also took number 4 ranked Nevada-Las Vegas to overtime in 2 out of the 4 matchups in the season. Additional considerable series performances included a 2-2 split with Arizona State, and 3-1 series victories against Grand Canyon and Colorado. Utah also had a 7-game winning streak during the season, which is the highest win streak for the Utes as an ACHA D1 team.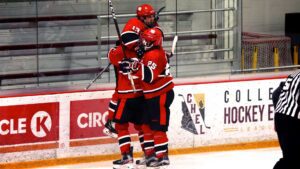 At Coach Feenie's post season presser he was asked about what separates this team from a ACHA Nationals team: "I honestly think it's just experience. This year we had a young team, and there were a lot of lessons learned this year with them. I think next year understanding that every game matters and losing a game on the road can play a huge impact on the rankings."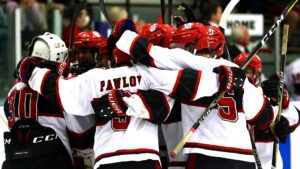 While experience may have been an issue, skill was not. Arguably, Che Landikusic had the most impressive stats on the team this season. Che tallied 42 points in 25 games played, with an exact split with goals an assist at 21 each. The Utah forward earned himself All-WCHL First Team honors at the end of the season.
Wyatt Light, Landon Langenbrunner, and Benji Mickel also had respectable seasons with the Utes. The forwards tallied 27, 27, and 21 points respectively.
The 2 seniors on the Utah leadership squad, Captain Alex King and Alternate Captain Steven Pawlow also had great last seasons with the Utes. Forward Alex King netted 8 goals and 10 assists and Defenseman Steven Pawlow had 1 goal and 2 assists. The ACHA does not keep track of shots blocked as an official stat, but Pawlow was the unofficial leader of blocked shots.
All stats aside, losing these two players will be a dramatic blow to the team. King and Pawlow brought leadership and respect to the Utah locker room. These players left the sweater in a better place and made the Skatin' Utes hockey program into was it is today.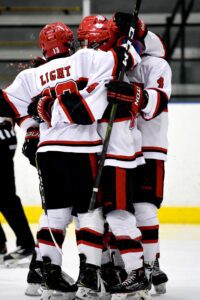 After only 1 full season with King and Pawlow, Coach Feenie spoke very highly of his two seniors and emphasized they will be missed greatly: "Very big shoes to fill with those two. They are leaders on our team on and off the ice and I know a lot of the younger guys look up to them. Next year that will be one of our challenges as a team is to find the players that have that leadership drive and want to fill that void. But ultimately, they won't be replaced. It will be just someone who fills a spot and a need for the team."
Utah has been building something special in Salt Lake City for a long time whether it was at the ACHA D2 level or now at the D1 level. The Utes turned a lot of heads around the WCHL as well as the ACHA after this season. There's no doubt that Utah will improve and be giving the rest of the WCHL a run for its money. At this point, that's what the consensus is in the Utah locker room: "Proud of the guys. I think they should all be proud of that 20th rank. What makes me even more excited for the future of this program is they're not happy with that rank. They know they can be a top 5 team in the nation and be a national champion contender" said Coach Feenie.
ACHA Men's D1 Final Regular Season Rankings
Lindenwood University
Minot State University
Iowa State University
University of Nevada-Las Vegas
Liberty University
University of Central Oklahoma
Adrian College
Stony Brook University
University of Jamestown
Missouri State University
Indiana Tech
University of Illinois
University of Pittsburgh
Maryville University
Ohio University
University of Arizona
University of Michigan-Dearborn
Aquinas College
Niagara University
University of Utah
Arizona State University
Midland University
University of Rhode Island
Davenport University
University of Delaware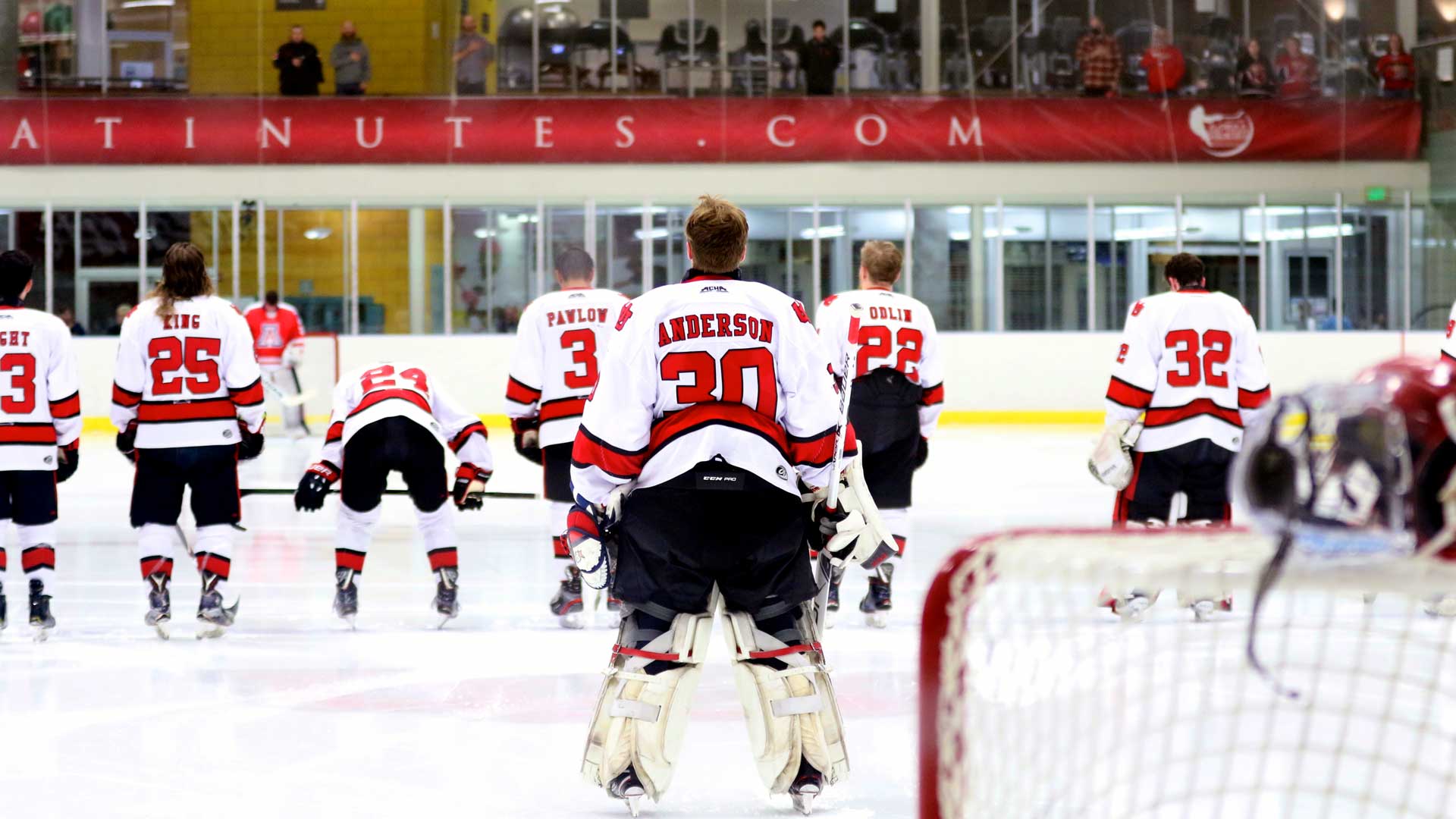 ---