Utah M1 get a second chance versus UNLV
Posted On November 12, 2021
---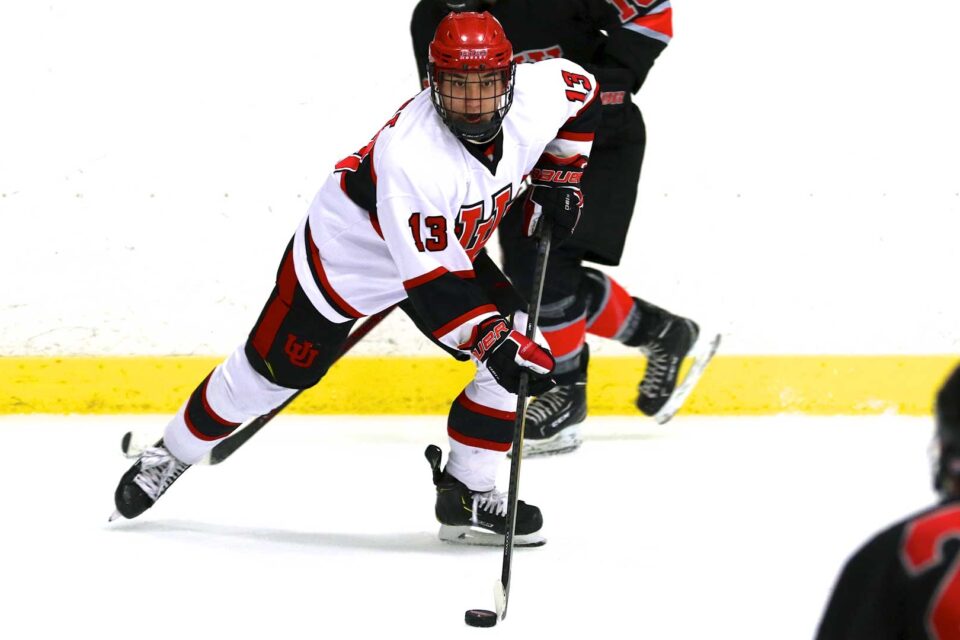 November 12, 2021
Salt Lake City, Utah
Having recently completed a pair of two-game series in Arizona, the University of Utah Skatin' Utes are returning to their home arena for two revenge matches against the University of Nevada, Las Vegas. The series will be the third and fourth meetings between the two squads. Utah's Men's Division 1 team will again travel to Arizona following the two-game series to take on Grand Canyon University and return home on the 3rd and 4th of December to take on the University of Oregon.
Utah M1 still maintains strong, competitive play with a current season record of 5-5-2. Most recently, the Utes faced off against Arizona State University for a two-game series in Sun Devil territory. A similar outcome to the team's first meeting in Salt Lake City was the result as the Sun Devils and Utes split the series once again, 1-1. The Utah M1 team came up just short the first night, only to return the second night and exact revenge on ASU, 5-2. Revenge will once again serve as a motivator for the Utes as they turn their focus to this weekend's series against UNLV.
The first meeting between the Rebels and the Skatin' Utes took place in City National Arena in Las Vegas, Nevada. There, the Utes fell to the Rebels in both matches, though the contest was quite close. Since then, the Rebels have stayed hot, currently standing at a 7-3 record; most recently sweeping the heavily favored, Missouri State University. They will look to bring their skillful play to Salt Lake City in an attempt to duplicate the outcome in Las Vegas.
The two teams have made the necessary adjustments since their last meetings and have taken every available opportunity to continue to build chemistry and lock in for this highly-anticipated rematch series. The Rebels will test their skills on the road in a tough arena, against a tough team, and the Utes will look to dominate at home. The Friday-Saturday weekend series will take place at the Salt Lake City Sports Complex, located at 645 S, Guardsman Way, Salt Lake City, UT 84108. The Utah Men's Division 1 will succeed the Women's Division 1 team vs. CU Boulder, and the puck will drop at 7:30 p.m. MST on both nights.
---
Trending Now