Utah M2 return home against SJSU
Posted On November 12, 2021
---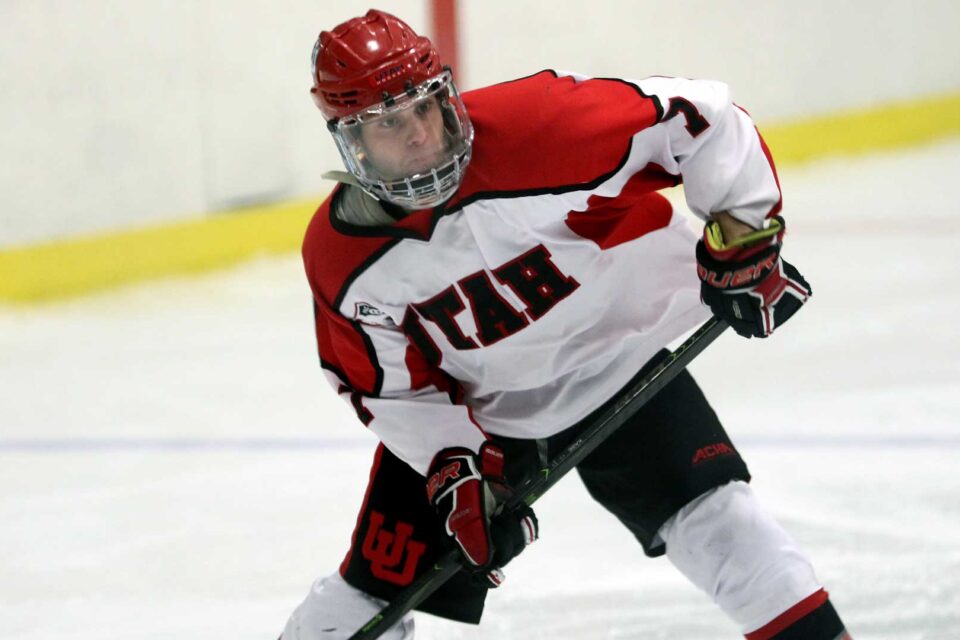 November 12, 2021
Salt Lake City, Utah
Following four straight showdowns on the road, the University of Utah Men's Division 2 team will return home for a two-game weekend series against San Jose State University. The weekend back home will give the Skatin' Utes a short break from travel before the squad embarks on their journey to California next week. Utah M2 will face the University of California on November 18th, followed immediately by a series in San Jose State Spartan territory on November 19th and 20th. The Men's Division 2 team will return home on December 3rd for another face off against the Utah State Aggies, and also on December 4th against rival, BYU.
Utah's M2 squad is feeling hot after finding some offensive rhythm and snagging much needed wins on the road and at home against Utah Valley University. The hard fought 7-4 victory on the road for the Skatin' Utes put an end to a four-game skid and has helped the team further dial in and build chemistry as they progress in their young season. The win against the Wolverines was an impressive showing for Utah M2 as they outshot, outscored, and outplayed the competition. Andrew Urch and Nick Madej of the starting lineup contributed a goal a piece, as did Jack Cadieux and Ethan Kuhrt. However, seemingly the brightest light in the Skatin' Utes victory was starting forward, Zeke Endy, who finished with a hat trick and an assist, putting the skillfulness of the team on display despite playing in Wolverine territory.
San Jose State has struggled thus far, currently standing at an 0-6-1 record. Though the majority of the Spartan's matchups have proven to be hard fought and closely contested, SJSU has continually come up short. With many games still ahead, the Spartans will undoubtedly be looking to turn the tide as they head to Salt Lake City to face off against the Skatin' Utes in an attempt to steal a much needed win on the road.
The two programs are making adjustments every week, inching closer and closer to the highly sought after "full steam ahead" state of play. The teams are locked in, prepared to fight hard and dig deep for what will prove to be an intense and solid matchup. The Friday-Saturday weekend series will take place at the Salt Lake City Sports Complex, located at 645 S, Guardsman Way, Salt Lake City, UT 84108. The puck will drop at 1:30 p.m. MST on both days.
---
Trending Now