Utah M2 opens at home vs Weber and Utah State
Posted On September 30, 2021
---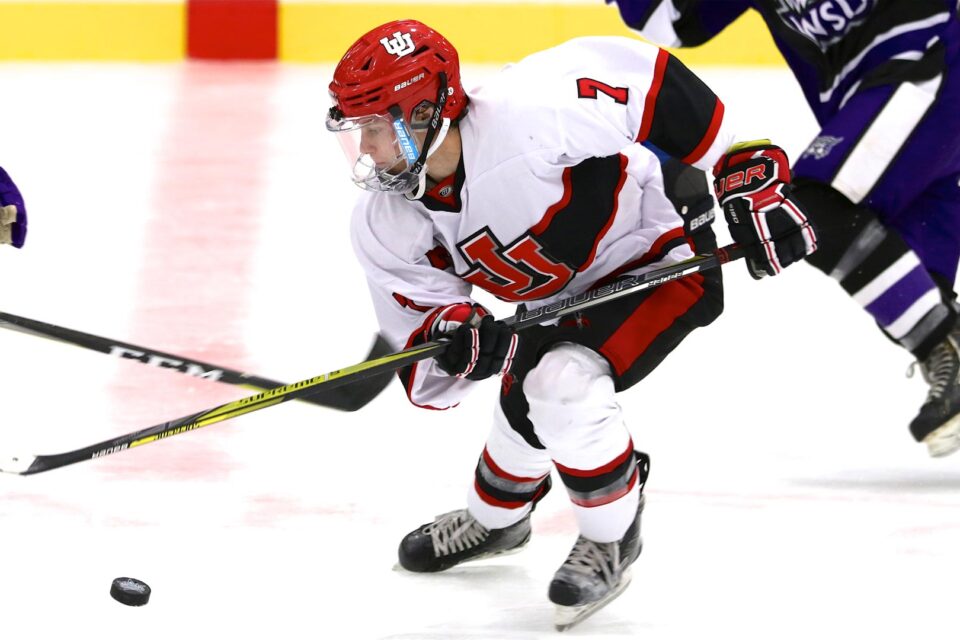 September 30, 2021
Salt Lake City, Utah
The University of Utah Men's Division 2 season continues as they prepare to take on both Weber State and Utah State in a full weekend of college hockey. The newly constructed Skatin' Utes M2 team is looking to find a groove in their young season, while the Weber State Wildcats and Utah State Aggies, who have played considerably more games up to this point, look to bring some momentum to Salt Lake City.
Utah Hockey's M2 squad got off to a rocky start against BYU Cougars in their season opener in Provo, Utah. However, seeing as the Utes announced the re-addition of the team to the program in April 2021, only a few months ago, the front office knows the M2 squad will need time to develop.
The recently appointed coaching staff, lead by Head Coach Nick Fornelius, Assistant Coach David Barnes, Defensive Coach Tyler Pendill, Skills Coach Cody West, and Goaltending Coach & Assistant General Manager Taylor Nickels expect to settle in and have things running smoothly as the season progresses. Between the M2 Coaches, there are years of experience with the game, and much talent to be found team-wide.
The Weber State Wildcats and the Utah State Aggies faced off earlier in the season, with Weber State coming out on top shortly after entering the overtime period. Both programs have gotten off to hot starts. Weber has claimed wins against Boise State, Utah State, Utah Valley, and Western Washington. The Utah State Aggies have also claimed wins against Western Washington and Boise State, as well as Colorado Boulder, and most recently, a 3-0-1 series against Loyola. The Aggies will play their home opener against Utah Valley University before traveling to Salt Lake City to take on the Skatin' Utes.
Utah Hockey's two-game weekend stretch will take place at Salt Lake City Sports Complex, located at 645 S, Guardsman Way, Salt Lake City, UT 84108. Puck drops at 4:30 p.m. MST on both days and tickets are still available here.
---
Trending Now