Utah qualifies for 2020 WWCHL Championships
Posted On February 19, 2020
---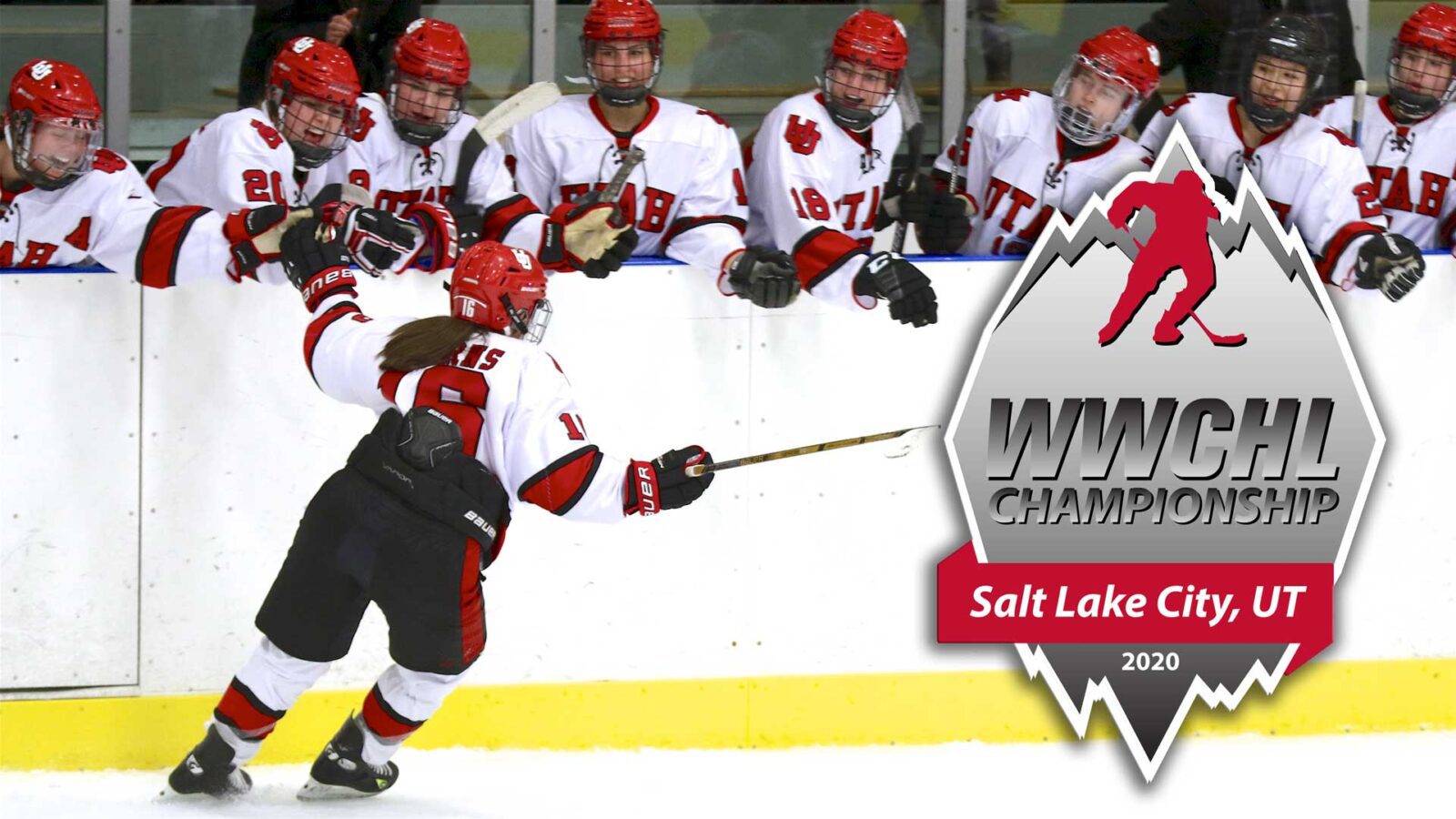 February 19, 2020
Salt Lake City, Utah
After a long and hard fought season, the Utah Women's team has qualified for the 2020 Western Women's Collegiate Hockey League Championship Tournament in Salt Lake City, Utah.
The Utes secured their spot on the final day of the regular season. University of Colorado took the top seed, followed by Arizona State University, Colorado State University, University of Utah, Grand Canyon University, and the University of Denver. The top 4 teams qualify for the post season. Utah Assistant Captain Mikayla Dykman on the tournament appearance, "I am extremely proud of the entire team. Being a first year program and making the tournament has put us on the map."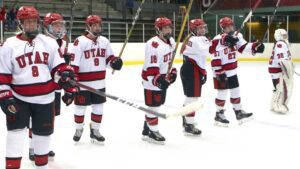 Utah Captain Cailey Scott said, "I am so proud of our team for qualifying for the WWCHL. This team has worked hard over the past few months and we are grateful to represent the University of Utah in this tournament." Utah Assistant Captain Brooke Burns added, "It has been such a roller coaster of a season for us and qualifying for the tournament is extremely exciting. As a first year team, we have shown we belong and are here to stay."
In their inaugural season, the Skatin' Utes went 6 and 13 and put up impressive wins on their road heavy schedule. This included a season changing sweep of Grand Canyon in January to push the Utes into post-season contention. "Our team has worked tirelessly all season to qualify for the tournament. We've worked together with grit to face adversity and achieved our goal. Qualifying was the end goal for our inaugural season and we are beyond excited to have achieved it," said Utah Assistant Captain Allie Litzinger.
The WWCHL was founded in 2014 and currently has 6 member programs, all residing in Arizona, Colorado, and Utah. It also has the privilege of an annual auto-bid to the ACHA National Tournament, which occurs in Frisco, Texas in March.
Utah Head Coach Morgan Marietti said, "At the beginning of the year, we set the goal to earn a spot in this tournament, and although numbers aren't on our side, that flame and drive within our souls has been there since day one. This is the most resilient team I've ever been a part of and it is amazing what a group of women can accomplish when they come together to focus a common goal that stems from the heart. Our foundation has been our driving force since the beginning and it is what will carry us through the WWCHL tournament."
Previous members include Lindenwood-Bellville, Midland, Minnesota, and Wisconsin. The current tri-state lineup began during the 2019-20 season.
Complete schedule and tickets are available below.
February 28, 2020
Game 1 @ 1:30PM: #1 Colorado v #4 Utah (TICKETS, BROADCAST)
Game 2 @ 4:30PM: #2 Arizona State v #3 Colorado State (TICKETS, BROADCAST)
February 29, 2020
Game 3 @ 1:30PM: #1 Colorado v #3 Colorado State (TICKETS, BROADCAST)
Game 4 @ 4:30PM: #2 Arizona State v #4 Utah (TICKETS, BROADCAST)
March 1, 2020
Game 5 @ 1230PM: Championship Game (TICKETS, BROADCAST)
WWCHL All-Star Team will be announced at the Championship Game
In the event of a split, the teams will be ranked by the following:
A. Fewest Goals Allowed in tournament
B. Goal Differential in tournament
C. Fewest Penalty Minutes in tournament
D. Most Periods Won in tournament (determined by +/- in goals)
E. Quickest Goal Recorded on Score Sheet in tournament
F. Coin Flip by Commissioner
---
---
Trending Now