Utah wins home opener 6-3 over Weber State
Posted On September 28, 2018
---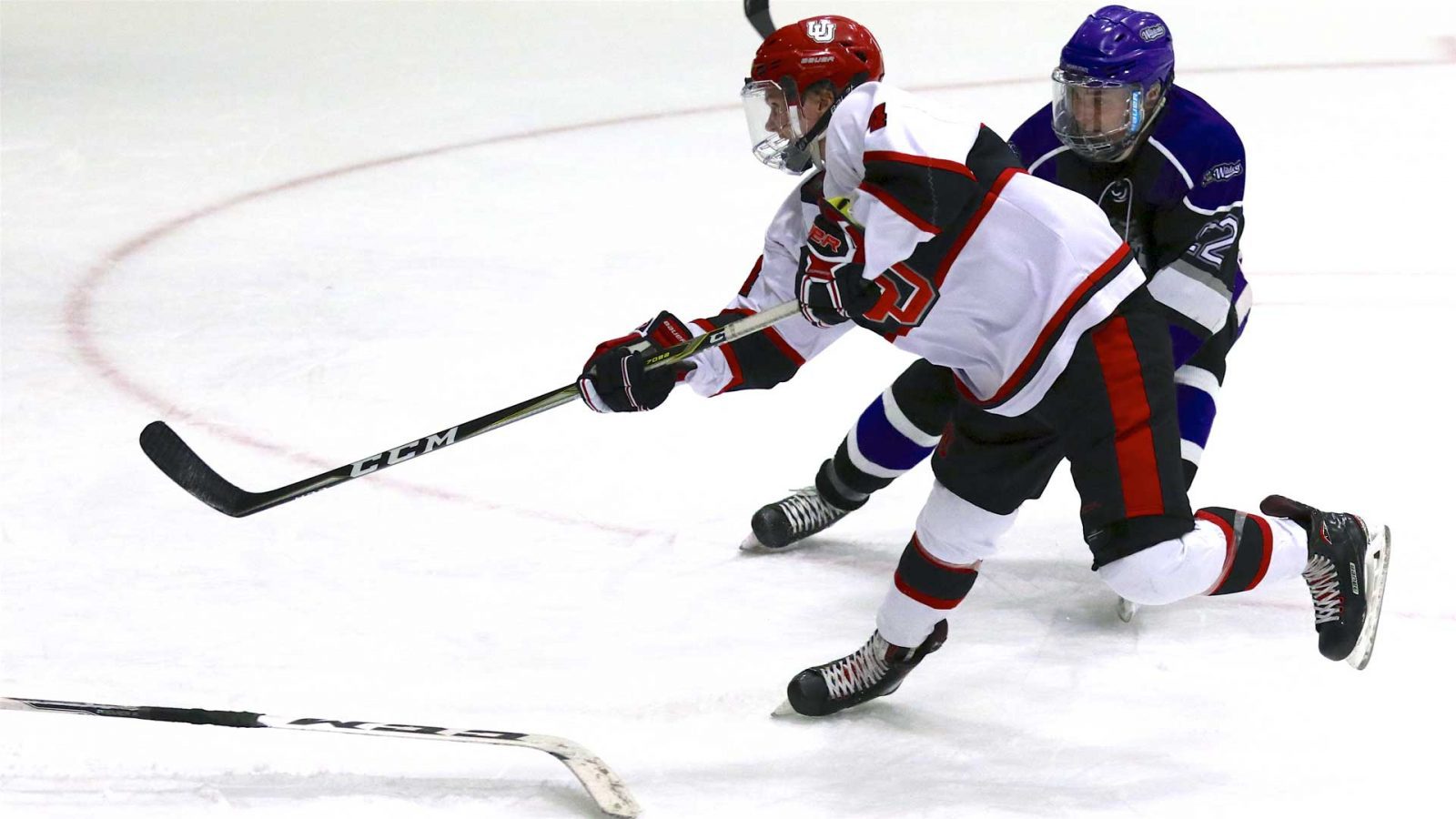 September 28, 2018
Salt Lake City, UT
The Skatin' Utes charged into the 2018-19 season with a solid 6 to 3 win over in-state Weber State University on Friday night.
The Ute's domination began with the puck drop and never stopped. Utah's first goal of the season was credited to Nick Fornelius at 12:09 of the 1st period, assisted by Tristen Leberknight. Less than four minutes later, Utah Captain Alex King would add Utah's second tally to the scoreboard, with assists from Brett Myer and Joey DiBenedetto.
Utah maintained a 2-0 lead until penalties piled up late in the period. With Utah on a 5 on 3 PK, and newcomers Joseph DiBenedetto and Wyatt Light in the penalty box, Weber forward Joel Johnson put the Wildcats within one with an assist from Zan Hobbs. Utah finished the first period with 27 shots on goal to Weber's 6.
The Utes came out strong in the second with a goal at 18:32 from rookie Austin Tautfest. Tautfest's first goal as a Ute was assisted by Connor Meaney. The penalty bug hit Utah again, and the Utes found themselves on another 5 on 3 penalty kill. Utah Goaltender Patrick Kasper held strong with a breakaway save and constant pressure, but Weber scored with 4 seconds left on the two man advantage.
Utah responded with goals from Connor Meaney and Rookie Zachary Jerome. Meaney's goal was at 8:44 of the second, assisted by Tristen Lebeknight and Brett Myer. Jerome's first goal with Utah occurred with only 33 seconds on the clock and was assisted by fellow rookie Steven Pawlow. The second period ended with the a score of 5-3, and a shot count of 44 to 18 in Utah's favor.
Utah's possession game was present in all three periods and continued with a goal from David Barnes at 10:43 of the third period. The Utes kept the puck in their offensive zone for the remainder of the game and yielded very few opportunities for Weber.
With 60 shots on goal and only allowing 20 shots, the final was 6-3 in favor of Utah.
The Skatin' Utes are hopeful this win is a positive sign for the remainder of the season.
---
[ngg src="galleries" ids="6″ display="pro_horizontal_filmstrip"]
---
Trending Now
You may also like