Utah shutouts Utah State at Home
Posted On September 29, 2018
---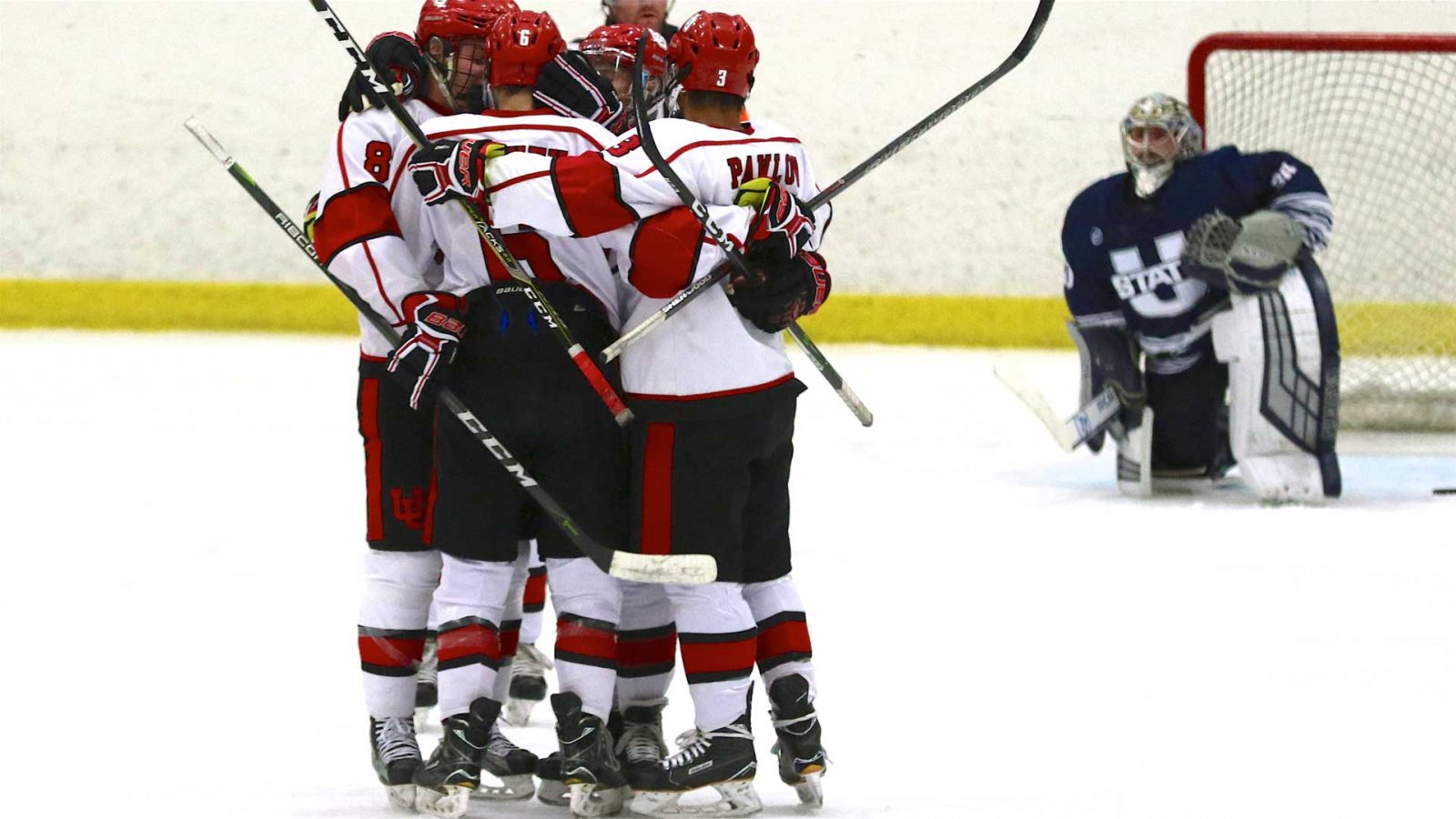 September 29th, 2018
Salt Lake City, UT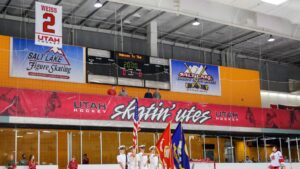 On Saturday evening University of Utah Hockey honored the memory of late LT Mark Weiss, former teammate and Navy SEAL. In the opening ceremony Weiss' jersey was retired with his family present and a moment of silence.
The Utes honored their fallen teammate with a 6-0 victory over their in-state rivals, Utah State.
Darren Banks started the scoring in the first period with a power-play goal at 18:22, with the assist going to Connor Meaney. Nick Fornelius scored next with a ricochet post to post shot assisted by Tristen Leberknight with 6:08 remaining. Forward Connor Meaney scored the third goal of the first period at 2:52, assisted by Rookie Austin Tautfest and Josh Narvaez. The first period ended with the shot chart in favor of Utah 20 to 9.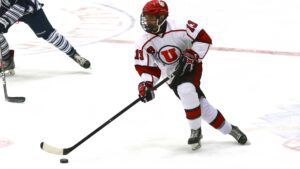 Rookie Wyatt Light scored the first goal of the second period at the 17:02 mark, with the assist from Nick Fornelius. This was Light's first goal as a Ute, and is a player to be watched throughout the season. On the ice tonight it was clear Light had wheels, especially as a two way player. Light said he is connecting with his line-mates, Connor Meaney and Austin Tautfest. "We have been playing well together because we are very fast, we can move the puck with speed and get up on the ice real quick."
Utah State responded in the third with increased offensive pressure. The majority of their with 11 of their 26 shots came in the final frame. Utah responded with a strong performance on the penalty kill and great d-zone coverage.
Utah Goaltender Patrick Kasper had his second start of the season, turning away all of the Aggie's 26 shots for his second career shutout. Banks attributed the biggest impact towards success to "Patty Kasper" and that "coming out with a shutout. That's huge. He made some key saves for us."
Utah controlled the entire game from start to finish, including capitalizing on several errant passes from the Aggies throughout the night. Scoring was distributed across the entire team including rookies and team vets.
Utah are now 2-0 in the first weekend of the 2018-19 season, and will be at home next weekend to face UNLV.
---
[ngg src="galleries" ids="7″ display="pro_horizontal_filmstrip"]
---
Trending Now
You may also like