Utah welcomes UNLV in battle of Undefeated
Posted On October 5, 2018
---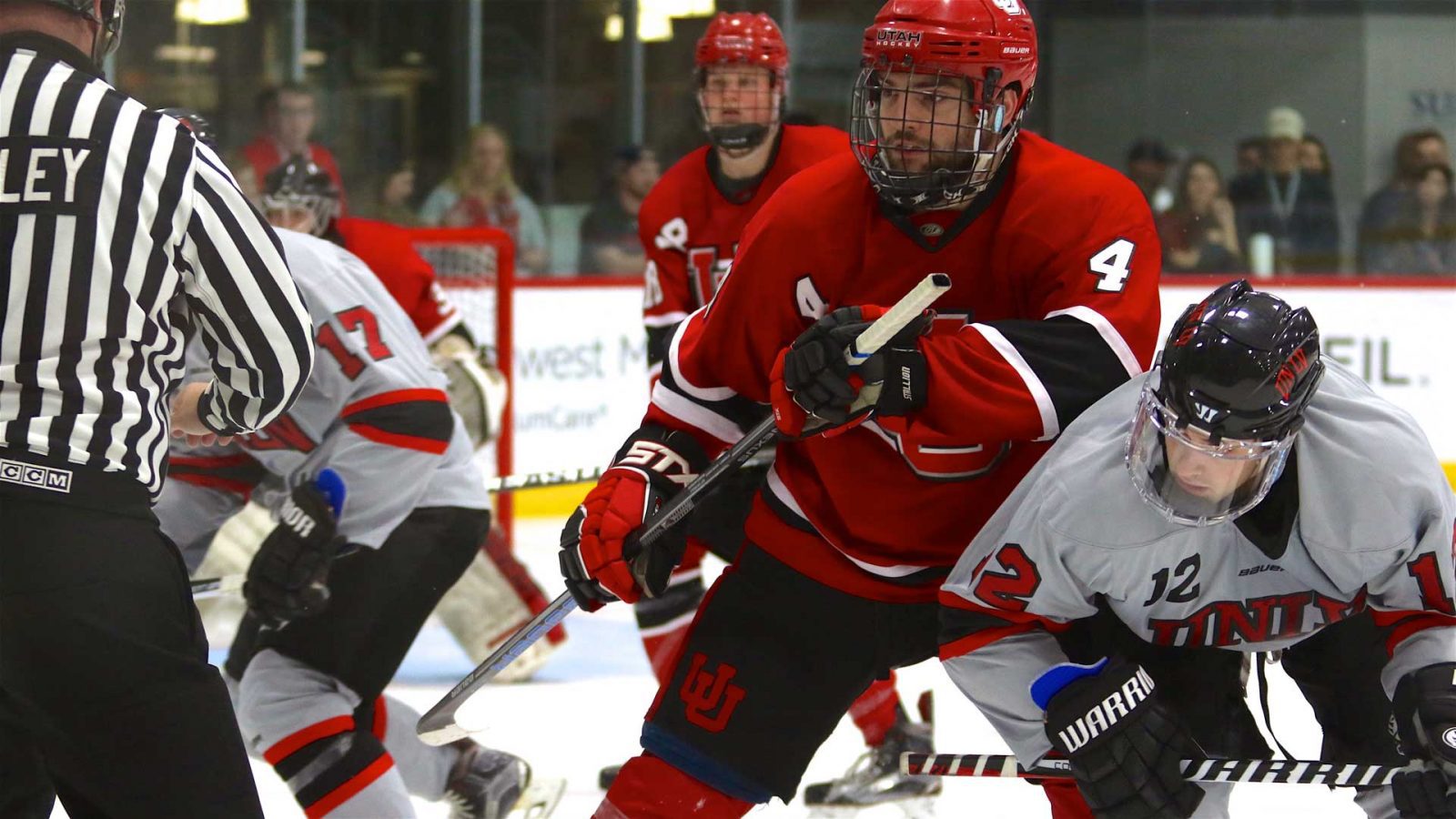 October 5, 2018
Salt Lake City, UT
It was a successful opening weekend for the University of Utah Skatin' Utes as they continued their dominance over the in-state teams beating
Weber State 6-3
and
Utah State 6-0
at home last Friday and Saturday.
But now the real test begins.
The Utes are at home once again this weekend as they open up Division I play against the UNLV Skatin' Rebels
Friday
and
Saturday
at the Utah Ice Sheet. Like the Utes, the Rebels come into the weekend undefeated at 4-0 so far but UNLV also carries a national ranking by their name as well, coming in at #12 in the first ACHA Division I Coaches' Poll that was released on Wednesday.
This weekend's games could be a huge statement for the Utes if they can knock off a top 15 team at home. The Utes did receive votes in the first Coaches Poll (first computer ranking won't be released until November) but a win or two against the Rebels would be a great start for the Utes and their path to Nationals.
This weekend's games against the Rebels won't be easy though. Although both teams enter the weekend undefeated, the Rebels have had the tougher opponents as they swept Colorado and Arizona State, both of which popped up in the top 25 on Wednesday at #8 and #24 respectively.
Since 2012, the Utes and Rebels series is tied at 5-5, but Utah has failed to best the Rebels since they joined the
ACHA
's top division. The Rebels have won all five meetings as Division I opponents.
The Utes will look to mixture of new and familiar faces to get the job done against UNLV.
Connor Meaney
leads the team in scoring for Utah after the first weekend, tally three goals and three assists in the first two games against WSU and USU.
Brett Myer
and
Nick Fornelius
continue to find their names near the top of the scoring list again after solid weekends as well and defenseman
Tristen Leberknight
is also up there after a solid four-point weekend from the blue line.
Utah's rookie class also shined in the opening weekend as six different newcomers found their way onto the scoresheet last weekend with
Steven Pawlow
and
Austin Tautfest
tallying multiple points over the two games as well.
Goaltender
Patrick Kasper
picked up a pair of wins in goal for the Utes and picked up his second career shutout on Saturday against Utah State. Both of his 1.50 GAA and .933 save percentage make him one of the top goaltenders in the country early in the season.
---
Trending Now