Utah swept by Oklahoma
Posted On February 23, 2019
---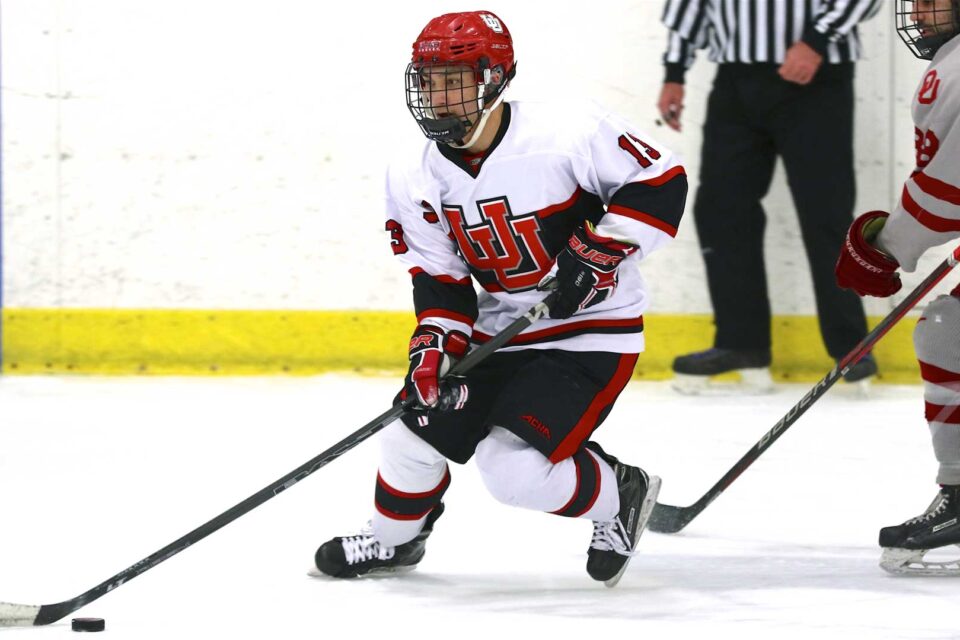 February 23rd, 2019
Salt Lake City, UT
Utah lost a second night in a row to the University of Oklahoma. Forward Wyatt Light mentioned, "The mood is definitely down. No one likes losing in the way we did."
Utah opened up the first period with a goal at 12:45. With a pass from Brett Myer, Light took an open shot on Oklahoma's goalie, Phil Babb. Oklahoma responded with a rebound goal at 9:46. With Utah on PK Oklahoma scored again at 6:26.
In the second period at 6:02 Oklahoma scored during a 4 on 4. They scored again at 1:13 on PP.
During the third period Oklahoma scored a series of goals at 18:28, 16:53, 16:28, and 10:36 increasing their lead on Utah. Both teams heated up with seven minutes left in the game. Two fights broke out, resulting in ten minute penalties for all players involved. With 3:43 on the clock, Myer, assisted by Guy Petrie, scored with slapshot on Utah PP.
Utah will play the University of Minot at home next week for the final games of the 2018-19 season.
Light said that,"Next week we are going to focus on a full 60 minutes."
Goalie Match-up:
Patrick Kasper was in the goal for Utah during the first and second periods. Jake Slaugh replaced him for the third. Phil Babb was in for Oklahoma. Kasper and Slaugh made 41 saves out of 49 shots. Babb made 23 saves out of 25. All three goalies utilized their gloves many times to make key saves for their team.
---
Utah 2 – Oklahoma 8
Utah
1st: 12:45 – Wyatt Light (Brett Myer)
2nd: None
3rd: 3:43 – Brett Myer (Guy Petrie) PP
Oklahoma
1st: 9:46 – Josh Posar (Charlie Wilson, Scott Joy), 6:26 – Padlo DeSousa (Joe Vuolo) PP
2nd: 6:02 – Isaac Bosse (Josh Posar, Charlie Wilson) PP, 1:13 – Scott Joy (Joe Vuolo, Josh Posar) PP
3rd: 18:28 – Scott Joy (Isaac Bosse), 16:53 – Luc Whyte (Jackson Giamonna), 16:28 – Zach Pard (Charles Joly, Hunter Lane), 10:36 – Charles Joly (Hunter Lane, Zach Pard)
---
Trending Now
You may also like