Utah falls to Alabama 6-2
Posted On February 1, 2019
---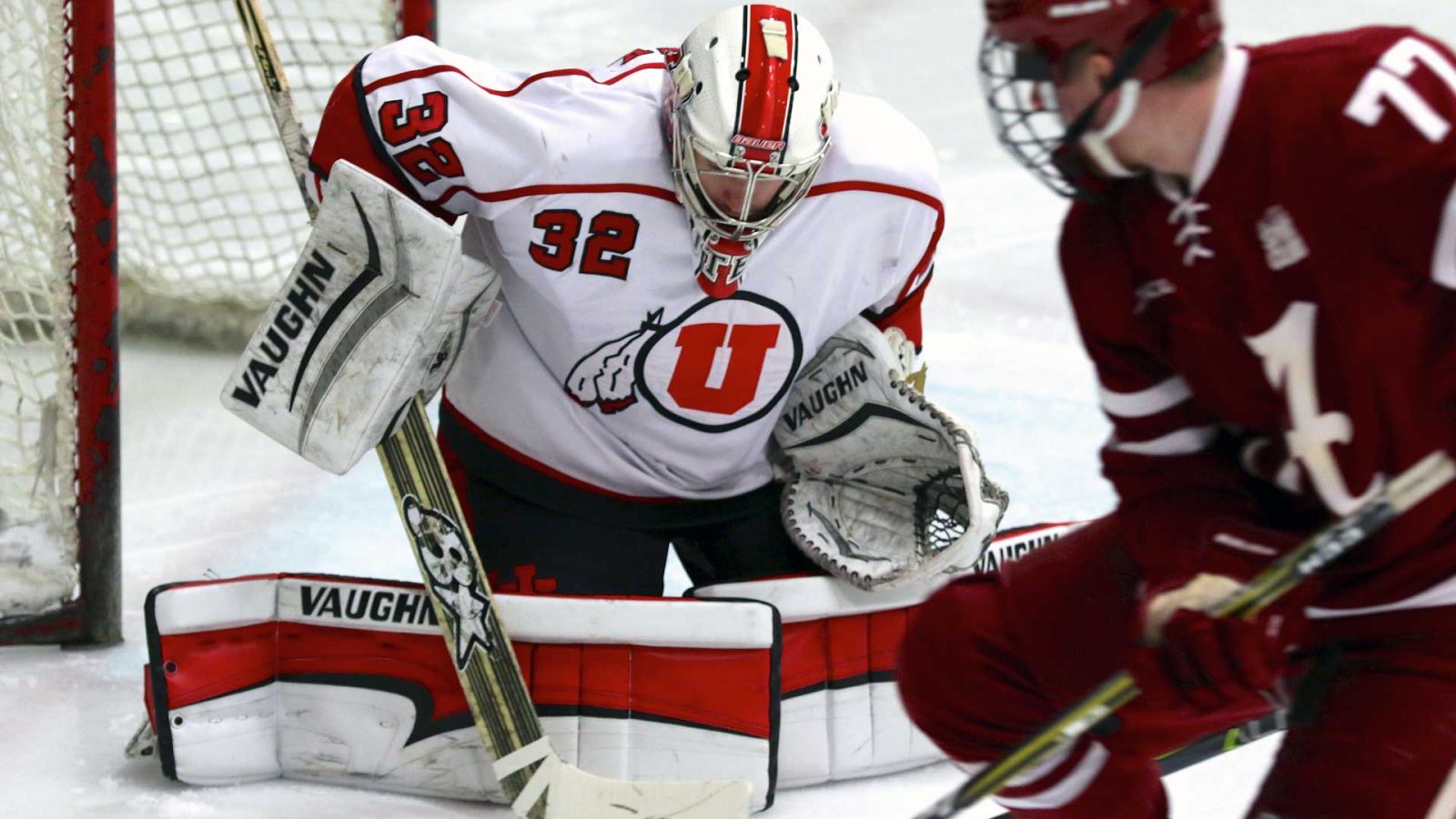 February 1st, 2019
Salt Lake City, UT
Utah hosted #20 Alabama on Friday. Alabama swept the last three teams (six games), and two of which were on the road.
With a four game losing streak, Utah was looking for a win on Friday.
Utah defense, Guy Petrie, mentioned, "We've struggled the last couple of weeks, but we felt pretty confident going into this game. It just didn't go our way today."
Alabama scored at 14:22 and 11:36 in the first period. Alabama also received four penalties, handing over multiple minutes of power play time to Utah.
The second period seemed to mimic the first. Alabama scored twice on the PP at 12:23 and 10:28. With 9:07 on the clock, another puck slipped past Conner Mauck. Utah was on 0 for 2 on the PK in the second, 0 for 3 on the PP.
Alabama added their last goal early in the third period at 18:04. Utah began closing a gap with a goal from Austin Tautfest at 15:33. After receiving a pass from Zachary Jerome, Tautfest took a snap shot and put the puck in the net. Utah scored again at 3:27 on a a five-on-three PP. Utah Defensemen Petrie and Brett Myer controlled the puck until Petrie was able to sneak the puck past the collapsing Alabama defense.
Goalie Match-up:
Conner Mauck took the net for the first two periods on Friday. He was replaced by Patrick Kasper in the third with Utah down by five. Mauck has had significantly more ice time since returning from the holiday break. He has started the last four games for Utah. Alabama placed Patrick Ostermann across the ice from Mauck. Ostermann had 45 shots, with two goals allowed. Alabama took 15 shots on Mauck, and 6 shots on Kasper.. The two goaltenders made 10 and 5 saves, respectively. Utah had much more po time than Alabama, but only one shot from this translated to a goal. Petrie mentioned that, "we just need to get pucks deep and work harder all around the ice."
Look for Utah on Saturday night wearing their pink jerseys for Breast Cancer Awareness Night when they have a rematch with Alabama. Puck drops at 7:30 p.m.
---
Utah 2 – Alabama 6
Utah
1st: None
2nd: None
3rd: 15:33 – Austin Tautfest (Zachary Jerome), 3:27 – Guy Petrie (Brett Myer) PP
Alabama
1st: 14:22 – Jacob Nau (Mark Demers, Dylan Teed), 11:36 – Taylor Joseph (Jack Rooney)
2nd: 12:23 – Pierre Ouellette (Dylan Teed, Jack Rooney) PP, 10:28 – Taylor Joseph (Jack Rooney) PP, 9:07 – Jeremy Hannah (Taylor Bowman, Timothy Kirkwood)
3rd: 18:04 – Ryan Johnson (Caelen Briere, Taylor Bowman)
---
Trending Now
You may also like