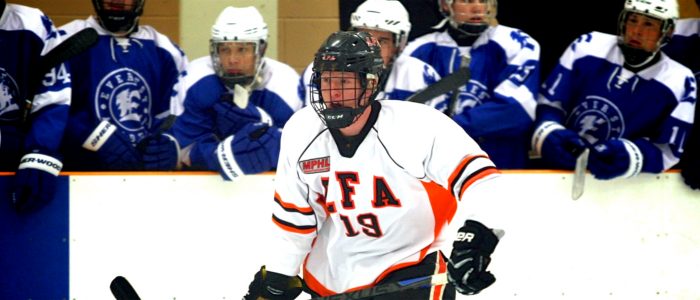 June 26, 2017
Salt Lake City, UT
University of Utah Hockey has received a commitment from forward Reiss Jensen for the upcoming 2017-18 season.
Jensen is from Reno, NV and most recently played three years for the Lake Forest Academy in the Midwest Prep Hockey League (MPHL). At Lake Forest, Reiss and his team brought home the Midwest Prep Hockey League (MPHL) championship, along with several other tournament banners. Jensen is another dynamic forward that will be another great addition to the Utes attack next season.
Head Coach Huras on Jensen, "Reiss is a two-way forward who is expected to see a lot of ice time as a freshman. We are glad to add his speed and experience to the Skatin' Utes."
Reiss will be majoring in entrepreneurship and is part of the Business Scholars Program. He plans to add mechanical engineering as a second major in his sophomore year.
Utah Hockey would like to Welcome Reiss to the team and wish him the best in the upcoming season.