---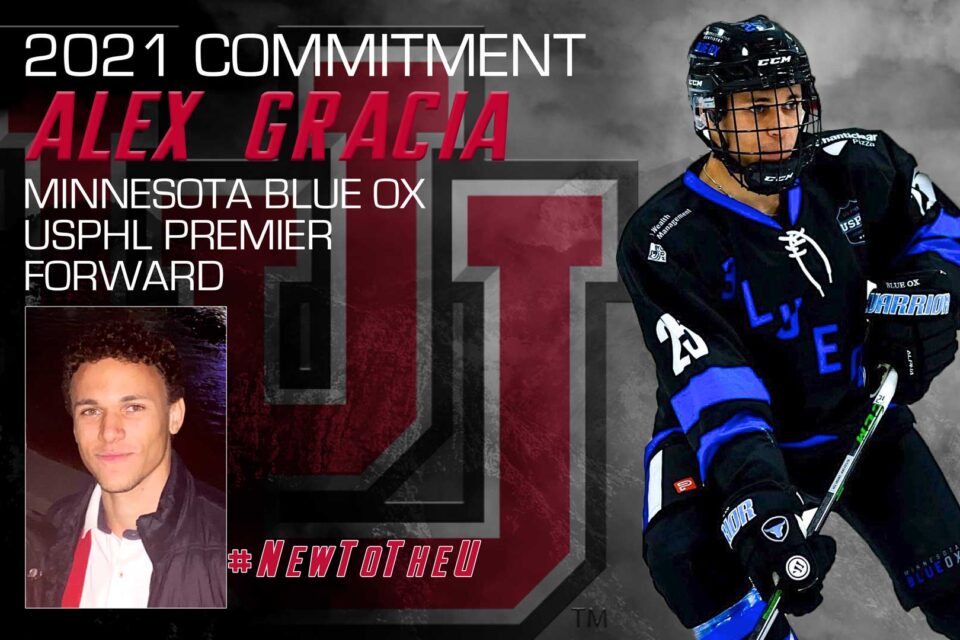 June 7, 2021
Salt Lake City, Utah
University of Utah Hockey has received a commitment from Forward Alexandre Gracia for the upcoming 2021-22 season.
Australian forward Alex Gracia first saw an ice rink at age seven during a family outing on a hot summer day in Brisbane, Australia. Despite being a minor sport, Gracia fell in love with ice hockey, joined the small local team, Southern Stars Hockey Club, and has not looked back.
Men's Division 1 Head Coach Morgan Feenie on Gracia, "We are excited to have Gracia join our squad. He is a powerful forward with an incredible work ethic. Our coaching staff has big expectations for him as he will be a great role player for us. Alex's drive makes him difficult to play against, but he also has the potential to be an offensive threat. I am excited to bring another talented individual onto our team that will elevate our play to the next level."
The young Aussie began his junior career with the Brisbane Blitz of the Australian Junior Hockey League, where he had two National Tournament appearances. He made the big move to Sweden J20 Division 1 in the 2019-20 season, where he joined Enköping SK J20. He imported his fast, physical style into the highly skilled Swedish league, playing an important role in the team's postseason success and subsequent promotion to the J20 Region/Elite League.
Gracia went on to join the Minnesota Blue Ox of the USPHL Premier league for the 2020-21 season. Following a solid regular season (30-14-0), the ambitious young Blue Ox squad caused a sensational post-season upset, sweeping both rounds of playoffs to advance to Nationals, including the second round against the #2 ranked team in the nation – the Wisconsin Rapids RiverKings.
In addition to his love of winter sports, Gracia enjoys traveling, watching Australian Football, hiking, and, of course, doesn't mind throwing the occasional "shrimp on the barbie".
"The University of Utah fosters a healthy mix of academic rigor and athletic competition. I'm excited to embark upon my college hockey career as a Skatin' Ute," Gracia said.
Gracia plans to study Economics at the U.
Utah Hockey would like to welcome Alex and wish him the absolute best in the upcoming season!
---
Trending Now