Katie Plyer (F) commits to Utah
---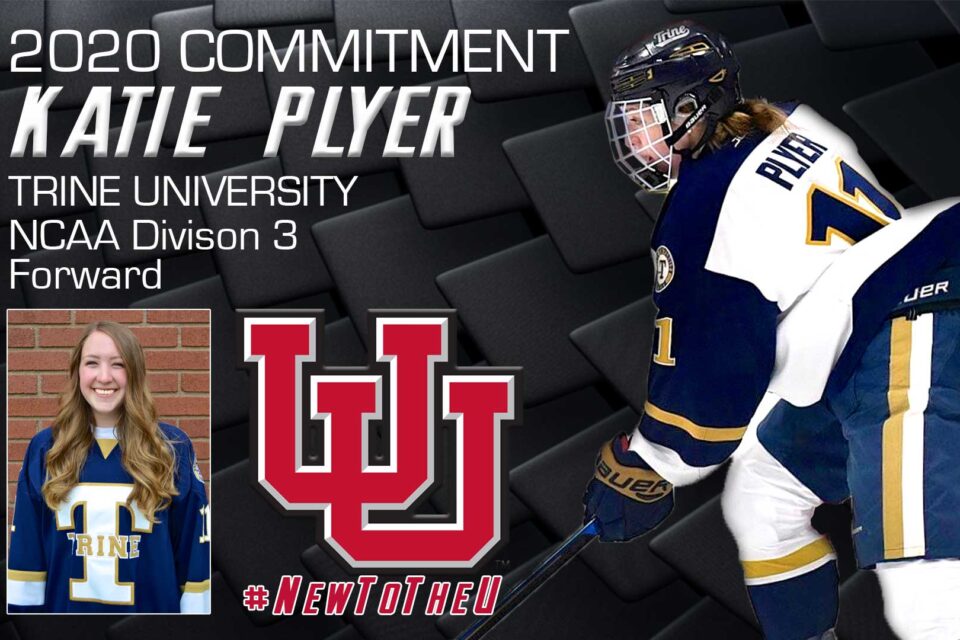 June 18, 2020
Salt Lake City, Utah
University of Utah Hockey has received a commitment from Forward Katie Plyer for the upcoming 2020-21 season.
A Utah Native, Katie started hockey when she was 13 years old as a 1st year Bantam on a DC Wind team and transitioned to Davis County Independent when she started high school. Her team took the state title in both her sophomore and senior year and went onto Nationals in Virginia her senior year.
During her last year of high school, Katie joined the Utah Lady Grizzlies, where she played for two years and went to Nationals in Vermont her first year. She continued playing for the Lady Grizz into her first year of college at Weber State University.
During a CAN/AM tournament in Wisconsin, she was recruited by Trine University and offered a position on their inaugural NCAA DIII women's hockey team, the Thunder. She played for them for three years, playing in all 70 games and graduated with a bachelor's degree in Exercise Science with a minor in Athletic Training. She was on the Northern Collegiate Hockey Association (NCHA) All-Academic team as well as in the American Hockey Coaches Association (AHCA) All-American Scholar Program.
"We are so excited to welcome Katie back to the great state of Utah! As a graduate student and experienced hockey player, we are eager to lean on her knowledge, talent, and finesse as we begin our second year. Katie's character matches her work ethic and it's so fun to watch her put this combination together on the ice. On behalf of our entire coaching staff, we are excited for all that Katie will bring to our program," said Head Coach Morgan Marietti.
Katie plans on pursuing her Master's in Athletic Training at the University of Utah.
Utah Hockey would like to welcome Katie and wish her the absolute best in the upcoming season!
---
Trending Now