---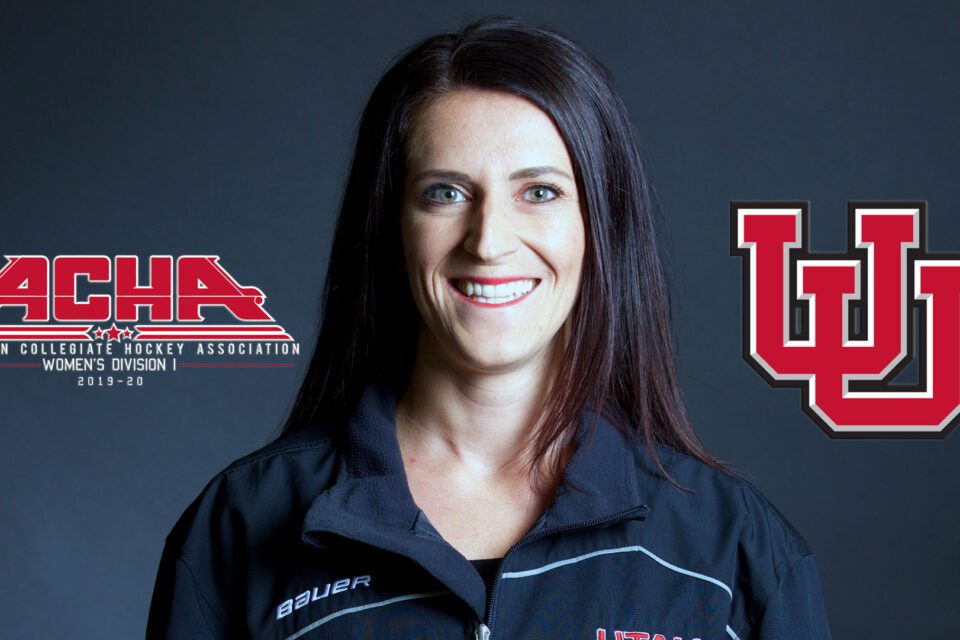 September 5, 2018
Salt Lake City, UT
University of Utah Hockey would like to welcome and congratulate Morgan Marietti as the first Head Coach of the Women's Hockey program at the U.
"We couldn't be happier that Morgan has accepted this position and are excited about the vision she has detailed moving forward. Her methodology meshes well our current Culture of Excellence, and everyone at Utah Hockey looks forward to the Women's team taking the ice next Fall, said Utah GM AJ Boldan.
Marietti is a Utah Native with her USA Hockey Level 4 Coaching Certification and has been coaching for over 12 years at all levels of Men's and Women's hockey. She was the also the first Head Coach and co-founder of the Lady Lightning Organization, a direct affiliate of the Salt Lake County Youth Hockey organization.
"My admiration for the game runs through my veins. I am humbled and excited by this opportunity to bring ACHA D1 Women's Hockey out west and to the University of Utah," said Marietti. Continuing, "It is my honor to serve as Head Coach, providing each and every one of our team members with the opportunity to thrive, prosper, and make positive contributions both on and off the ice."
Morgan's playing career spans over 20 years including the Golden Spike Youth Hockey Association, Utah Lady Grizzlies, Colorado Selects, World Hockey Centre Toronto Rattlers, and two time USA Hockey National Champions Utah Thunder.
Marietti earned her Bachelor of Science in Heath Promotion and Education, along with her Masters of Science in Heath Promotion and Education from the University of Utah. She was also the recipient of the 2013 USA Hockey New Leader of the Year Award.
Utah Hockey would like to congratulate Morgan and wish her the best on her recruiting efforts over the coming months and the teams debut in the Fall of 2019.
All potential student athletes are invited to visit our Women's Recruiting page here.
---
Trending Now