Taylor Nickels named as Division 2 Goalie Coach and Assistant General Manager
---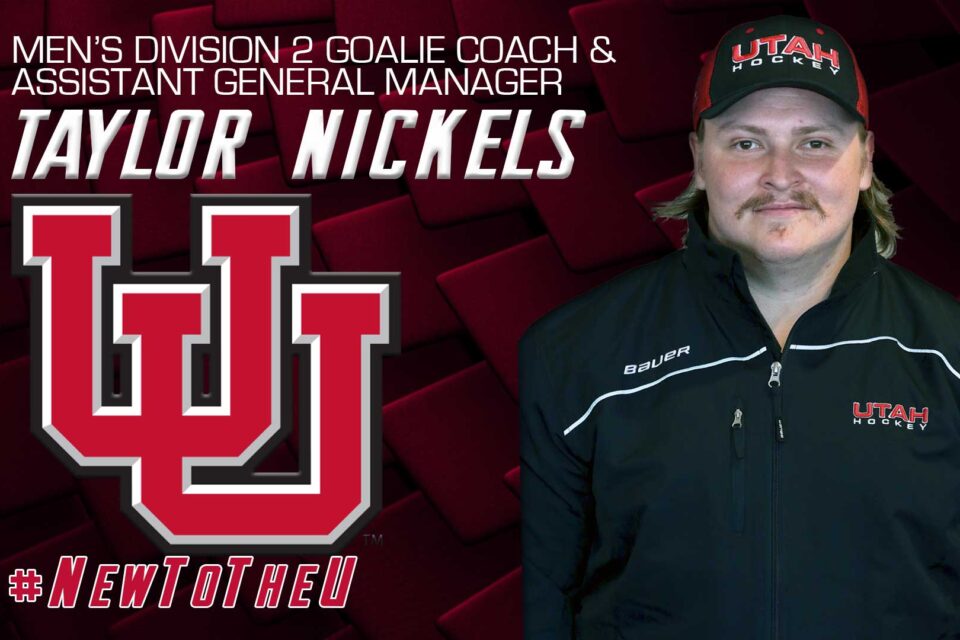 July 13, 2021
Salt Lake City, Utah
University of Utah Hockey is pleased to announce the addition of Taylor Nickels to the role of Assistant General Manager for the Men's Division 2 team for the upcoming 2021-22 season. He will aslo serve as the Division 2 Goaltending Coach.
Taylor was born and raised in Murray, Utah. He fell in love with the game of hockey when the 2002 Winter Olympics came to Utah. He remembers watching the goalie of one of the teams and became obsessed. Nickels played competitive hockey (AA and AAA) and attended quite a few goalie camps in Calgary and Penticton, Canada.
Following high school, he attended the University of Utah and received a Bachelor's degree in Psychology, a minor in Sociology, and certificate of Criminology.
Prior to joining Utah Hockey, Nickels was coaching as an assistant under Men Division 2 Head Coach Nick Fornelius with the Utah Golden Eagles 14uA and 14uAA. He specialized in coaching goalies with the team as well as the organization's goalie coach for 12u-18u.
"I have a huge passion for the game and I want to see this organization thrive," said Nickels.
He currently works in a treatment center for individuals dealing with OCD, SAD, GAD, BDD, and Panic Disorders. During the summers, he coaches private sessions with goalies.
"Assistant GM Nickels will play an indispensable role for our team during the upcoming season. His ability to help manage the team on and off the ice will be greatly utilized all year long. As our goalie coach, his vast knowledge and ability to get the most out of our goaltenders will play a vital role in our success," said Men's Division 2 Head Coach Nick Fornelius.
Utah Hockey would like to welcome Taylor to the organization and wish him the best on the upcoming season!
---