Utah opens Season at Home This Weekend
Posted On September 28, 2018
---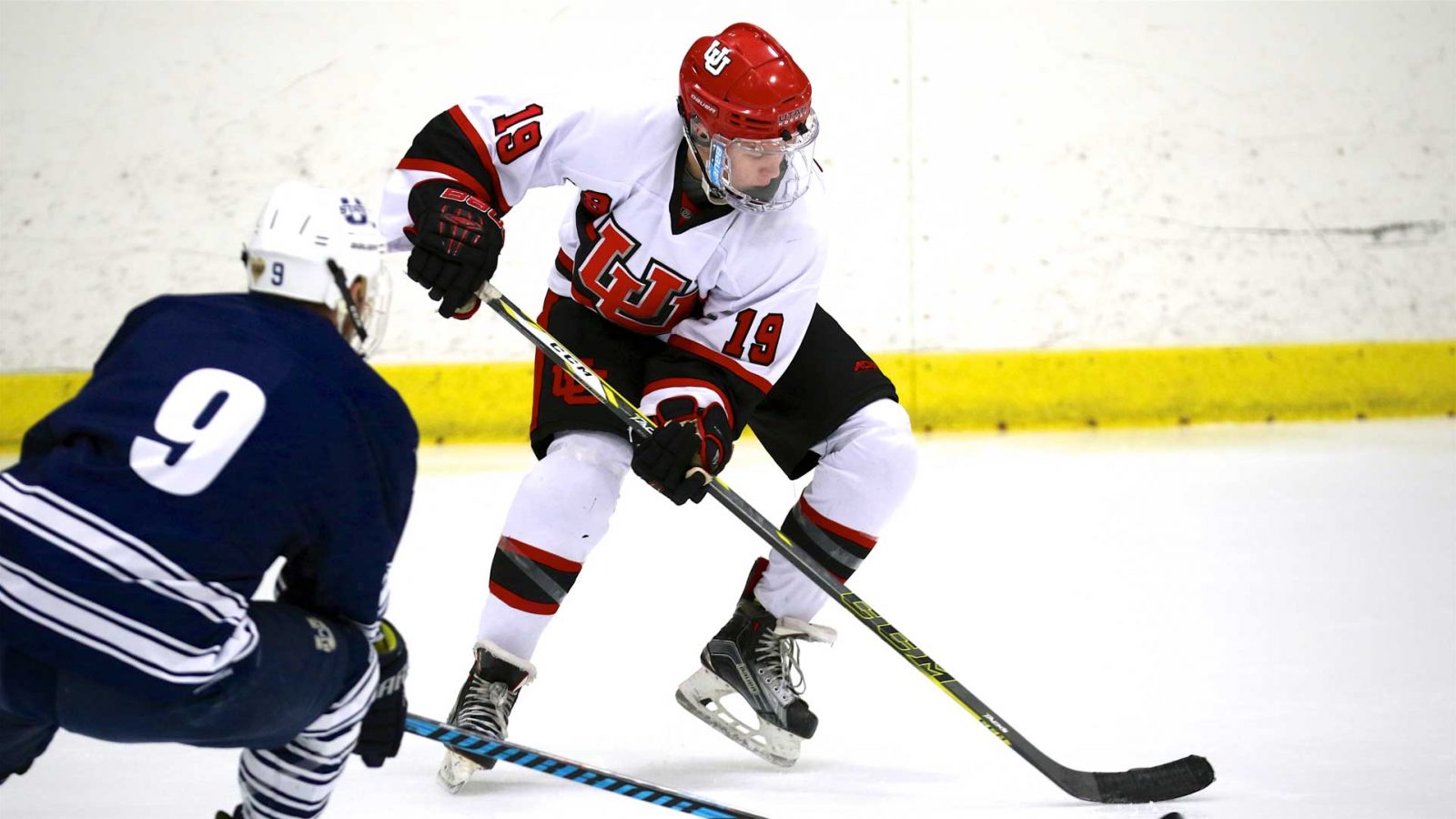 September 28, 2018
Salt Lake City, UT
The hockey season is finally upon us!
The University of Utah Skatin' Utes begin the 2018-19 season at home this Friday and Saturday as they take on a pair of in-state rivals.
On Friday the Utes open the season against the Weber State Wildcats at 7:30pm MT. On Saturday the Utes will honor the late Mark Weiss by retiring his jersey before taking on the Utah State Aggies at 7:30pm.
The Utes recruiting efforts were extensive in the off season so players to watch include: Joey DiBenedetto, Austin Tautfest, Wyatt Light, Owen Leberknight, Zachary Jerome, Josh Narvaez, Andrew Urch, CJ Odlin, Steven Pawlow, and Giovanni Bastone.
Here's what you need to know about this weekend's opponents for the Utes:
Weber State Wildcats
Record: 2-1 (0-0 on the road)
Last Game: Win vs BYU 4-3
The Wildcats have already began their campaign to make it to Nationals in Dallas having already played three games against Utah State, Utah Valley, and BYU – all at home in Ogden. They opened up the season with a 4-3 loss to the Aggies but have bounced back with two wins, beating UVU 13-4 and BYU 3-2. The Utes have had the upper hand on the Wildcats over the last couple of seasons, winning the last ten meetings against the Wildcats and their last six home meetings in Salt Lake City.
The Wildcats are led by Jonathan Cosman, who already has four points in two recorded games for the Wildcats. Seven other skaters have points this season for Weber State as well.
Utah State Aggies
Record: 2-0 (2-0 on the road)
Last Game: Win @ Utah Valley 6-2
Like the Wildcats, the Aggies have already started their season as well after picking up a 4-3 win over Weber State and a 6-2 win at UVU last weekend. The Aggies are looking to make a return trip to Nationals after making it to Columbus last season and will be looking for some payback against the Utes. Although the Aggies snapped Utah's 11-game unbeaten streak against them last season up in Logan, the Utes have been unbeaten in the last 11 meetings in Salt Lake, a streak that dates back to the 2012-13 season.
Last year's top guys Josh Kerkvliet and Brett Fernandez are back this season along with Frank Flight, who currently leads the team in points this season. The Aggies return a solid group from last year's team that made it to Nationals and should provide a tough test for the Utes.
---
Trending Now
You may also like