Utah Hockey to retire jersey of Mark Weiss
Posted On August 13, 2018
---
August 13, 2018
Salt Lake City, UT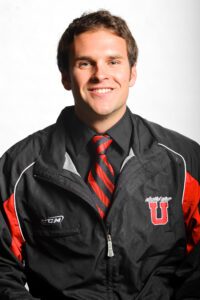 University of Utah Hockey has announced they will retire Mark Weiss' number 2 jersey on September 29th, 2018, just before their game against in-state rival Utah State at the Salt Lake City Sports Complex.
Weiss' number will be the first number retired in Utah Hockey team history.
Mark played for the team during the 2010-11 season and made a tremendous impact on the entire Utah Hockey Organization. In 2013 he was awarded the first Iron Man Award, and the award remains in his name.
Mark was on post-deployment leave in Africa with SEAL Team 12 when he passed away on November 11, 2017.
"Mark Weiss taught everyone in this organization to be stronger, smarter, and more committed in every aspect of life," Utah Hockey President AJ Boldan said when remembering Mark. "The team came first, and no one exemplified that more than Mark."
Utah Hockey will raise Weiss' number to the rafters as a reminder to all hockey fans that Mark will always be remembered and honored.
---