Calvin Osterberger (F) commits to Utah M1
---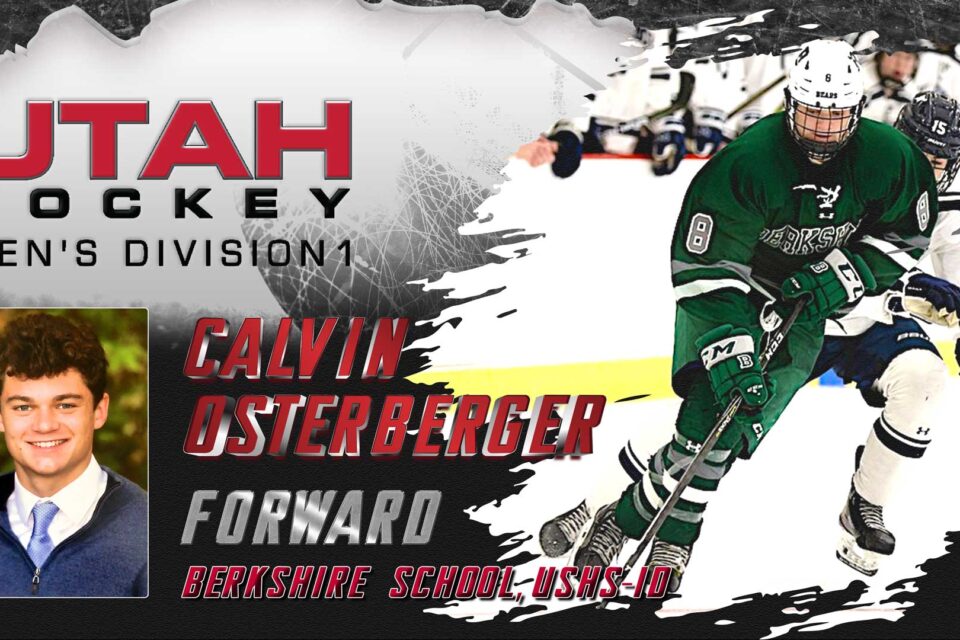 July 26, 2023
Salt Lake City, Utah
The University of Utah Hockey has received a commitment from Forward Calvin Osterberger for the upcoming 2023-24 season.
Cal grew up in Boise, Idaho playing a multitude of sports. His sophomore year of high school, he moved to Colorado where he spent two years playing hockey for the Rocky Mountain RoughRiders and eventually won a U16 state championship. After Colorado, Osterberger moved to Massachusetts where he repeated his junior year of high school and then graduated playing United States High School, Preparatory (USHS-Prep) for Berkshire School and U18 AAA with the Neponset Valley River Rats.
In his free time, he can be found either on a lake or in the mountains surrounding the Boise area.
"Cal is a shifty, hardworking forward who will be utilized in multiple roles next year. He is a player that will outwork everyone on the ice and then capitalize on his natural scoring ability. He is the guy who will get a stick on the puck regardless of where he is on the ice. He is extremely tough to play against and will win small battles. He is the epitome of the "buy-in" we will instill in our culture next year," said Men's Division 1 Head Coach Morgan Feenie.
Osterberger plans to study Biomedical Engineering at the U.
Utah Hockey would like to welcome Cal and wish him the absolute best in the upcoming season!
---
Trending Now