George Chalos named Men's Associate Coach
Posted On October 26, 2020
---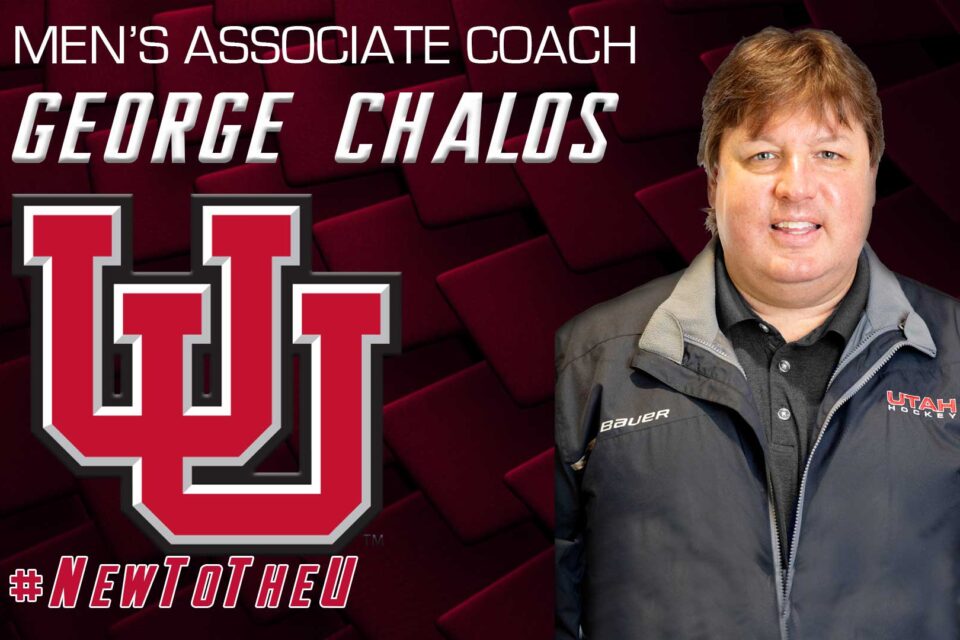 October 26, 2020
Salt Lake City, Utah
University of Utah is proud to announce George Chalos has joined the coaching staff of the Utah Men's Hockey program.
George received his Bachelor of Science degree in Business Administration from the University of Vermont, where he was a member of the men's hockey team. After a short playing career, he earned a Juris Doctor degree from St. John's University School of Law, while working for the New Jersey Rockin' Rollers and Long Island Jawz of the professional Roller Hockey International league.
Chalos' has coached and served as a member of the Board of Directors for the Long Island Gulls Tier 1 youth hockey organization for 19 years before founding the Sharks Elite Hockey Club in 2011, which successfully expanded from less than 50 players to over 200 players today.
He was the Head Coach and General Manager for the Junior Islanders of the Metro Junior Hockey League and New York Bobcats of the Eastern Hockey League. In 2017, he acquired the Long Beach Sharks of the North American 3 Hockey League, where he serves as the President and Director of Hockey Operations.
Locally, Coach Chalos is a member of the Board of the Park City Ice Miners youth hockey organization and a director of the Park City Sharks Elite spring and summer program. He is a USA Hockey Level 4 certified coach and serves as a member of the New York State Amateur Hockey Associations player selection committee for the U.S. National Development Training Program.
"We are very excited to welcome George onto the coaching staff. George will bring tremendous value to our team in the way of his strong character and key relationships he has built within the national hockey community. His knowledge of the game at all levels is unparalleled and will be an asset as we build the program," said Men's Head Coach Morgan Feenie.
In addition, George is the founder of the Next Shift Youth Sports Foundation, Inc., a not-for-profit organization, geared towards raising funds to provide young athletes in need with athletic and academic scholarship opportunities.
"George has had a storied career and the organization is very lucky to have him joining our coaching staff. His exceptional insight will help Utah Hockey on the ice and on the national recruiting front, said Utah GM AJ Boldan.
Utah Hockey would like to welcome George and wish him the absolute best in the upcoming season!
---
Trending Now