Joseph Young (D) commits to Utah M1
---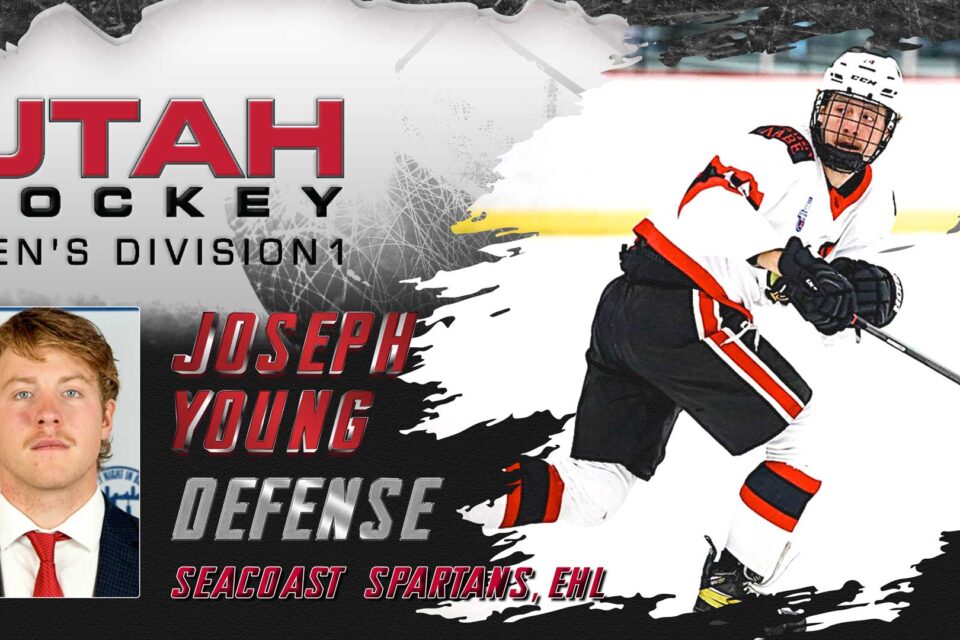 July 31, 2023
Salt Lake City, Utah
The University of Utah Hockey has received a commitment from Defensemen Joe Young for the upcoming 2023-24 season.
Joe was born and raised in Mission Hills, Kansas just outside downtown Kansas City. He came from a big hockey family and started playing hockey as young as he can be.
He grew up playing in the Kansas City Fighting Saints organization. While in high school, during the 2020-2021 and 2021-2022 seasons, Young played for the Kansas City Jets, where he was able to help the Jets win two Midwest state championships in a row, in his Junior and Senior years.
Young transitioned his hockey play into Junior hockey, spending the 2022-2023 season with the Seacoast Spartans in the Eastern Hockey League (EHL). "I am extremely excited to start my career as a Ute; I think there is no ceiling for this team and I am ready to contribute right away," said Young.
"Joe is a true stay-at-home defenseman who will be a big addition to our defensive core next season. He is a reliable D-man who sees the play develop extremely well. I am looking forward to having him back there, as his passing and playmaking abilities out of the D zone are incredible. I am a firm believer that success starts from the breakout, and Joe's ability to move the puck north will immediately add value next season," said Men's Division 1 Head Coach Morgan Feenie.
Utah Hockey would like to welcome Joe and wish him the absolute best in the upcoming season!
---
Trending Now