Morgan Marietti retires as Women's Head Coach
Posted On October 28, 2020
---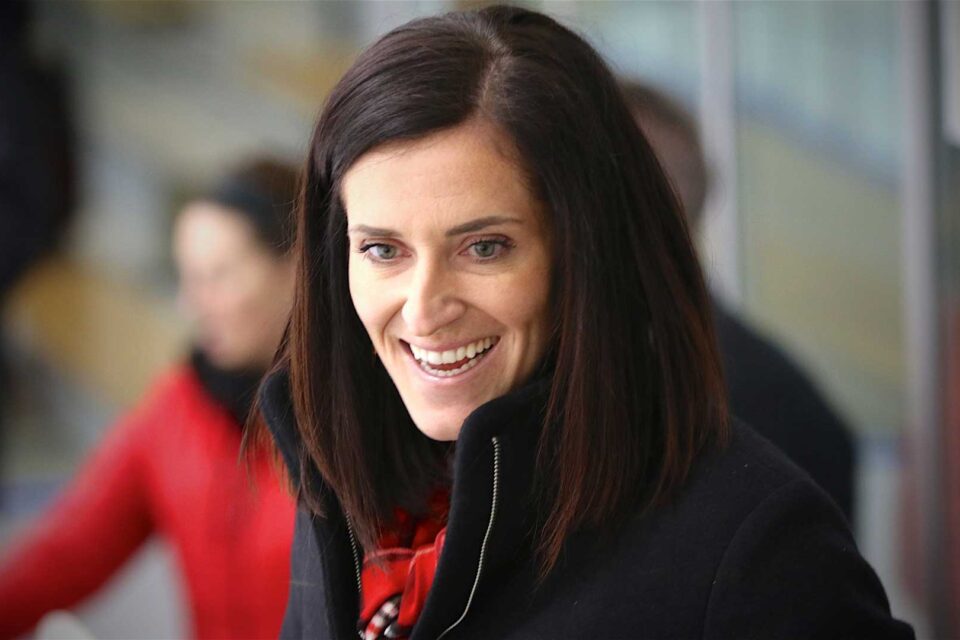 October 28, 2020
Salt Lake City, Utah
Morgan Marietti has retired as Head Coach of the University of Utah Women's Hockey Team.
Marietti joined the Utah Hockey Program in 2018 as the Women's Head Coach. She spent countless hours recruiting the very first class of Women Student Athletes for Utah Hockey prior to the team's first practice in 2019.
"Morgan was always dedicated to growing girls hockey and creating a positive environment that the team is going to miss greatly. She was always there for each and every player and truly dedicated her time to making everyone better on and off the ice," said Team Captain Brooke Burns.
During the inaugural season, the first Head Coach along with her coaching staff led the team to a lot of "firsts"; the first win, the first win on the road, and first shutout, the first sweep on the road against Grand Canyon University, and the first appearance in the post season WWCHL Championship games for a first year team. The Utes finished the season with a 6-13 regular season record.
"We cannot thank Morgan enough for her dedication and hard work. She was pivotal in the success of the Women's program from inception to the first season completion," said Utah GM AJ Boldan.
Morgan was awarded the Western Women's Collegiate Hockey League Coach of the Year, an honor voted on by her peer coaches within the WWCHL. Another first in Utah Hockey Program History.
"Morgan was without a doubt the right choice for the first Head Coach for the women's team. She gave everything to this program and she played a major role in success of our first year," said Utah Assistant GM Aimee Frost.
Utah Hockey would like to thank Morgan and her family for all they have done for Utah Hockey and wish her the best in her future endeavors.
---
You may also like