Aimee Frost promoted to Women's General Manager
Posted On October 29, 2020
---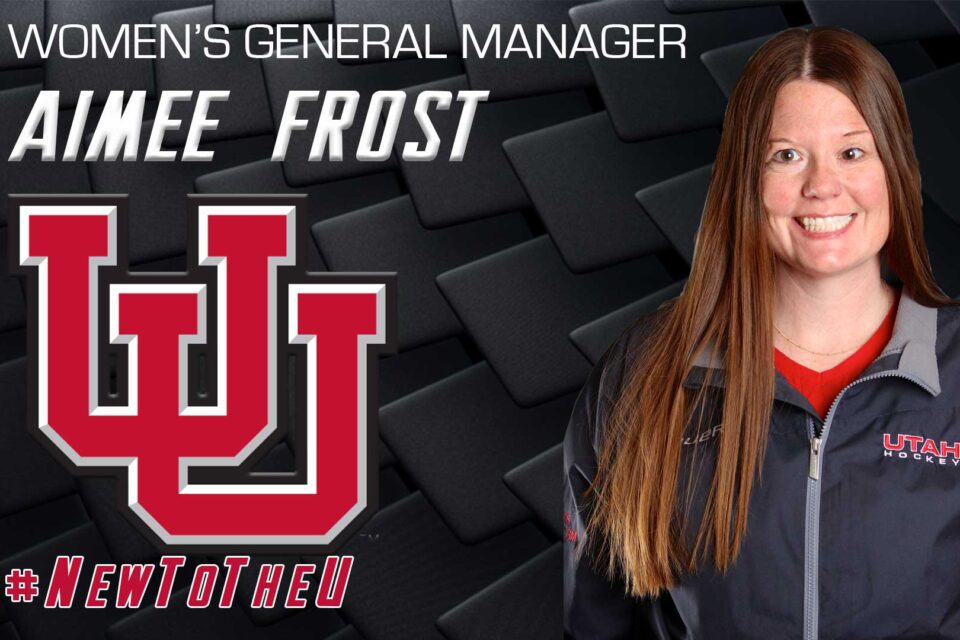 October 29, 2020
Salt Lake City, Utah
University of Utah Hockey is pleased to announce the promotion of Aimee Frost to the role of General Manager for the Women's program.
Frost is a Montana native and a graduate of the Family Studies program at Weber State University and the Master's in Educational Leadership & Policy program at the University of Utah. During her time at Weber State, she found her love for hockey and college athletics where she spent several seasons cheering for the Wildcats.
Aimee joined Utah Hockey in 2019 as the Women's Assistant General Manager, where she tirelessly promoted the women's program and helped the team navigate their inaugural season. She was pivotal in finding creative ways to strengthen the program in season and continually provides structure to help build the program for current and future female student-athletes. In addition, she has fostered new partnerships for not only the women's team, but the program as a whole.
"Helping with the women's program this past year has been such an amazing opportunity. Working with such passionate individuals to create an outlet for women hockey players and adding to these players' college experiences has been so rewarding. I feel like I am back in my element working with students again and I look forward to further building the program and seeing the growth of the women's team continue," Aimee said.
As the team prepares for their sophomore season, Frost is looking to increase recruiting efforts, community outreach, and aid in the development of women's hockey in any way possible.
"Utah Hockey is stronger with Aimee, and we look forward to the additional leadership she will bring to the women's program. She has spent the last year learning the ins and outs of the program, and she is eager to make her mark. Additionally, her insight into education, college athletics, and the promotion of student initiatives will further strengthen every facet of organization," said GM AJ Boldan.
Utah Hockey congratulates Aimee on her hard work and wishes her the best in the upcoming season!
---
Trending Now
You may also like