---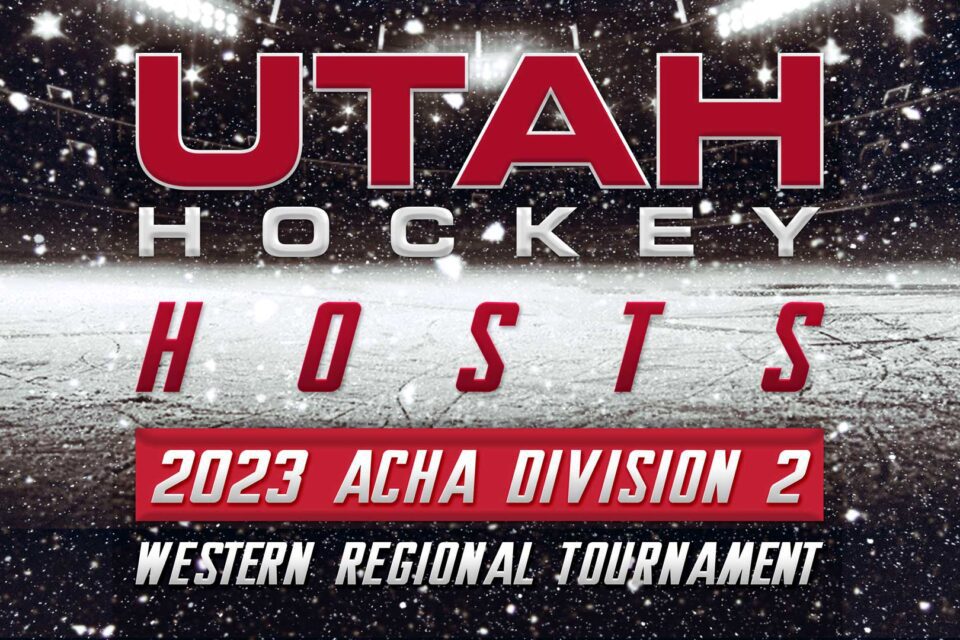 September 21, 2022
Salt Lake City, Utah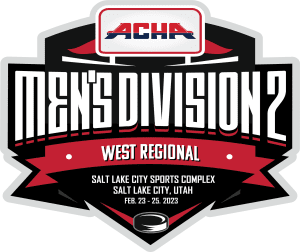 University of Utah Hockey has been awarded the privilege of hosting the 2023 American Collegiate Hockey Association Division 2 Western Regional Tournament at the Salt Lake City Sports Complex from February 23-25, 2023.
Utah Hockey has a storied history with hosting ACHA events including the 2013 ACHA Regional Tournament, 2014 PAC-8 Championships, 2015 Wasatch Cup, 2015 ACHA Division 2 National Tournament, 2020 Wasatch Cup, and the 2020 Women's Western Collegiate Hockey League Championships.
"Hosting Regionals in 2013, and Nationals in 2015 was such a great experience for our team and organization we've been looking forward to another opportunity to be the home for a postseason tournament. We're excited and honored to host the Division 2 West Regionals this year and make it a fantastic experience for all of the teams attending," said Utah M2 Head Coach Nick Fornelius.
The 2023 ACHA Men's Division 2 Regionals format is unchanged from previous seasons. Each region (Central, Northeast, Southeast, West) sends four teams to the 2023 ACHA National Championships. Following the release of the final Men's Division 2 regular season rankings, the top two seeds from each region will receive an automatic berth to the 2023 ACHA National Championships and bypass the regional process. The remaining two teams per region going to the 2023 ACHA National Championships will be decided at the respective Regionals.
"Sports Salt Lake, a division of Visit Salt Lake, is pleased to support Utah Hockey in bringing the 2023 ACHA Western Regional Tournament to Salt Lake. While here, the athletes and attendees will enjoy a clean, vibrant city; with an array of activities, shops, and restaurants at their fingertips. We welcome the ACHA back to our destination!" Clay Partain, Executive Director was quoted.
Each Regional will consist of 12 teams. Teams seeded #3 through #10 will receive an invitation to their respective Regional. Teams seeded #11 through #14 will be filled by conference auto bids. In the event that any of the conference auto bids are not filled (i.e., team has already qualified, unable to accept bid, less than four eligible conferences, etc.), the position(s) in the Regional will be filled by the next highest ranked team(s) within that Region as an At-Large bid.
"Utah Hockey is honored to be hosting Regionals again, said General Manager AJ Boldan. It is always an honor to host the best teams in the West and our organization will provide the best experience for all the student athletes in attendance."
The game schedule format for each Regional will be:
Regional Day 1: Thursday, February 23, 2023
#7 seed vs. #14 seed
#8 seed vs. #13 seed
#9 seed vs.#12 seed
#10 seed vs. #11 seed
Regional Day 2: Friday, February 24, 2023
#3 seed vs. Lowest remaining seed
#4 seed vs. 2nd Lowest remaining seed
#5 seed vs. 3rd Lowest remaining seed
#6 seed vs. 4th Lowest remaining seed
Regional Day 3: Saturday, February 25, 2023
Highest remaining seed vs. Lowest remaining seed
2nd Highest remaining seed vs. 2nd Lowest remaining seed
Game times and ticket information will be released at later date.
Related Images:
---